American Express Platinum is one of the most premium credit card product out there which is publicly available. One benefit that many people value most is airport lounge access.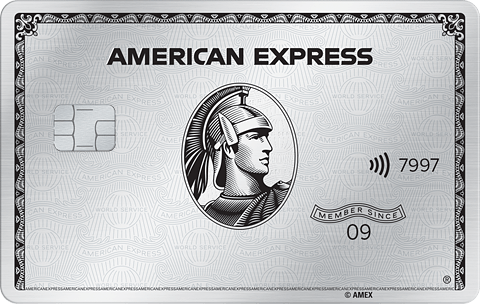 Amex has a dedicated webpage listing all participating lounges. The mostly known and used ones are probably Priority Pass, Plaza Premium, and Centurion lounges. However, this list isn't really exhaustive, so I'll list a few more options which you may find useful. The list blow is not limited to airport lounges, but also other ones plus fast track services.
Obviously all benefits are applicable to the Centurion card as well, if not at all enhanced.
[United States]
Plaza Premium is one of the major lounge partners with American Express. What you probably don't know however, is that they operate most of Virgin Atlantic's clubhouses. Actually all five clubhouses overseas (except the London flagship) are operated by Plaza Premium:
New York JFK
Boston
Washington DC
San Francisco
Johannesburg
You don't need to be flying with Virgin Atlantic or Delta, and can bring one guest.
I went to the London Clubhouse recently which was swarmed with Delta passengers and it wasn't the nicest experience one could expect. I was at the Boston one a few years back (when it was still operated by Virgin itself) and it was pleasant.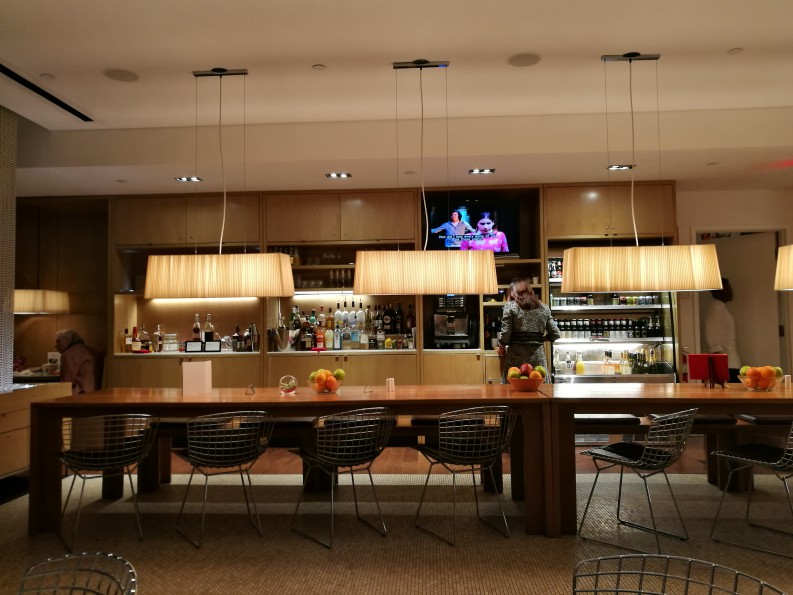 Note that Flyertalk has reported frequent access restrictions, which is unsurprising given how many Amex Platinum cardholders there are in the US.
[United Kingdom]
If you hold Amex Centurion or Business Platinum, you could use fast track security when departing from London Heathrow. Note that it doesn't apply to personal Platinum cardholders.
You could also use the Business Premier lounges when travelling on Eurostar. It applies to all lounges across the Eurostar network, not just in the UK.
[Germany]
When flying Lufthansa, Swiss or Austria, Amex Platinum cardholders could use the Lufthansa business lounge regardless of the class of travel, or Senator lounge when flying business class; and Centurion cardholders could use the first class lounge.
The benefit was trialled at Munich and Frankfurt initially, and now extended to many global locations including Berlin, London, Paris, Milan, Dubai, New York and Boston.
According to Wikipedia, Centurion cardholders enjoy complimentary access to Deutsche-Bahn first class lounges when travelling by train.
[Canada]
Pearson Priority Security Lane (fast track) at Toronto Pearson Airport's Terminal 1 and Terminal 3.
[Belgium]
Fast lane is available to Platinum and Centurion cardholders at Brussels airport.
[Austria]
Fast track service is available to Platinum and Centurion cardholders at Vienna airport.
[Italy]
Fast track service is available to Platinum and Centurion cardholders at the following airports:
Rome / FCO
Milan / MXP
Milan / LIN
Naples / NAP
Turin / TRN
Palermo / PMO
Catania / CTA
[Scandinavia]
Fast track service is available to Platinum and Centurion cardholders at the following airports:
Stockholm / ARN Terminal 2 & 5
Gothenburg / GOT
Malmo / MMX
Helsinki / HEL
[Australia]
Platinum / Centurion cardholders can access Virgin Australian domestic lounges with one guest with a same-day departing flight.
Note that some of these benefits may be limited to cards issued by certain countries only. For example, the Eurostar benefit is limited to UK- and France-issued cards, and the staff at St Pancras do always check.