Being able to redeem "free" nights using points is one of the best benefits of hotel loyalty programmes. Most hotel groups abide by the Last Room Availability principle, i.e. standard rooms are always available for redemption as long as they are not fully booked.
IHG is less generous though, as hotels are only obliged to offer a small percentage of rooms for redemption, so it's not unusual to see them block reward availability on popular dates.
To understand this problem, you need to know how much money hotels actually get for your reward stays. Under most circumstances, they only get a small sum, depending on their annual Average Daily Rate (ADR):
In fact, if you've ever inspected your bill after reward stays, you'd have noticed a cost associated with your stay: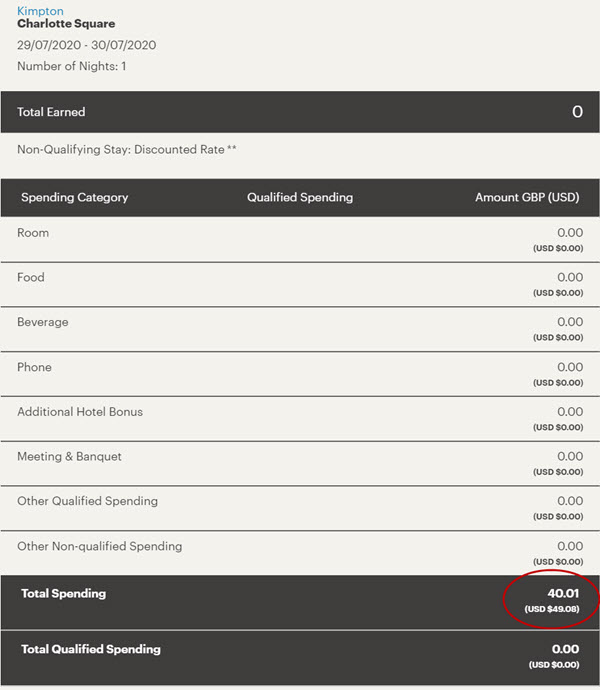 According to the chart above, this hotel's ADR falls under the $150 – $250 range, which is about right for Kimpton Edinburgh.
If the occupancy rate is very high – near 100% – though, IHG pays the ADR instead which is much higher than the standard compensation.
Therefore, there are different considerations when answering the question whether to make rooms available for point stays:
When occupancy is low, the compensation is also low; but on the other hand there's little opportunity cost, and the guests may bring additional revenue if spending at the hotel
When occupancy is high, the compensation is also high; but as the room rate tends to be even higher, it may make sense to save the rooms for paying guests
I saw a post on FlyerTalk earlier: the OP couldn't find reward availability on the date he/she wished to stay, and asked for experiences if it's possible to request the hotel to open it up.
I thought it was a naive question at first, but it turned out I was wrong. At least three replies provided positive feedbacks:
A: success at Hotel Indigo Rome, and fail at Holiday Inn Express Amsterdam when trying to extend the stay
B: 50/50 success rate from past experiences
C: one night was not available for a 5-night stay. Hotel management agreed to open it up and he/she had to call IHG customer service to execute. Things were more complex as he/she wanted to use the Chase 4th night free benefits as well but eventually it worked out
So in conclusion, it is indeed possible to force open reward nights at IHG hotels, so it's definitely worth a try if you have the intention. However, with dynamic pricing in place now, it may be hard to know the actual price prior to making the booking.