Sometimes you may have the need to view your flight or hotel stay history. All companies' websites give you the option to search for a date range, although it's unlikely to go very far back. For example, BA only shows data for the last three years, which may not be sufficient for your use case.
There was a recent post on Flyertalk enquiring this. The original poster was going through UK naturalisation application and was asked to provide his entire immigration history. Since he mostly flew with BA he was wondering if BA could offer his flight record.
As a reply pointed out, in fact BA has a dedicated portal where you can request this yourself.
Out of curiosity I wanted to give it a try. After providing my name, email address and birthday, I was sent a verification email. After confirming my request, a document was sent to my inbox immediately.
Surprisingly, the pdf has only four pages. It starts with my contact information, followed by my flight history.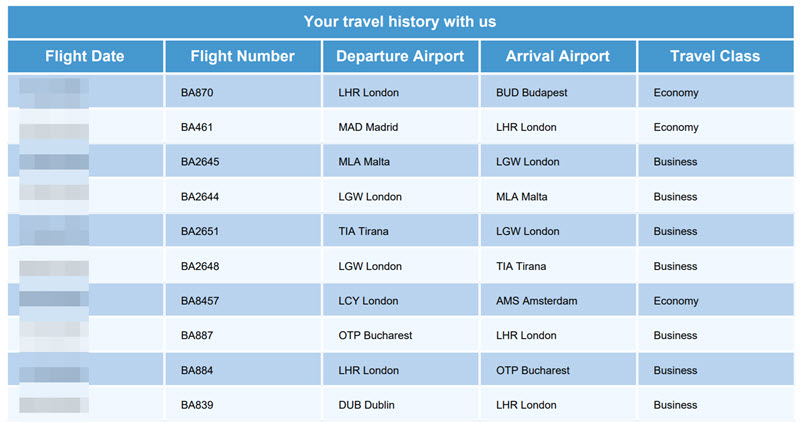 However, the record is not complete. The inbound of my 2019 New York trip was missing for example. On the other hand, my first BA flight in 2011 is on the list – I had no idea what FFP was at that time, but I guess BA found it using my email address or passport number.
Apart from missing itineraries, I believe BA also holds my credit card information, which isn't included in the report either.
The reason BA offers this functionality, of course, is GDPR. I didn't find any similar page on Air France or Lufthansa, but I'm sure they'll have to provide such information if you request it.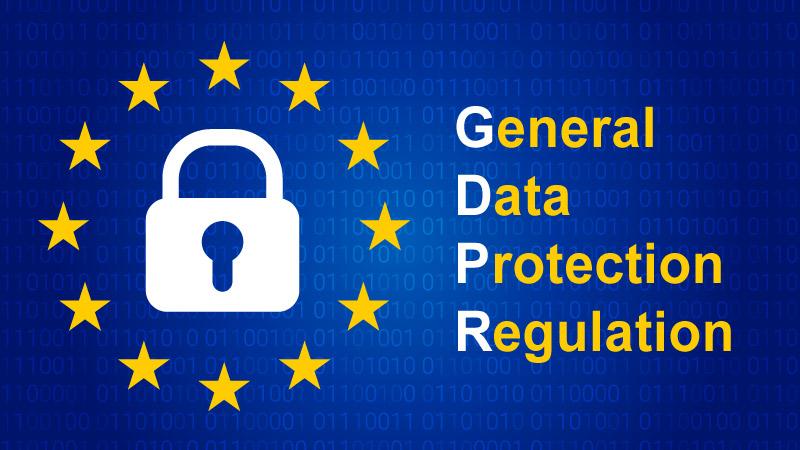 For the sake of immigration records though, I don't think it's very useful unless you only fly with a couple of airlines. Personally I use Tripcase to save my trips, which came handy when I did my Indefinite Leave to Remain application last year.