We wrote about the brand new Radisson Blu Resort Maldives twice recent;y:
There is actually another interesting deal available. It is not as good as the flash sale which is why I didn't write about it in the first place, but the flash sale seems to have ended, so let me tell you about the other deal in case you are interested.
Unlike the flash sale or the reward night, this deal is not published on their website. It is posted on Weibo (China's twitter) by their official account instead: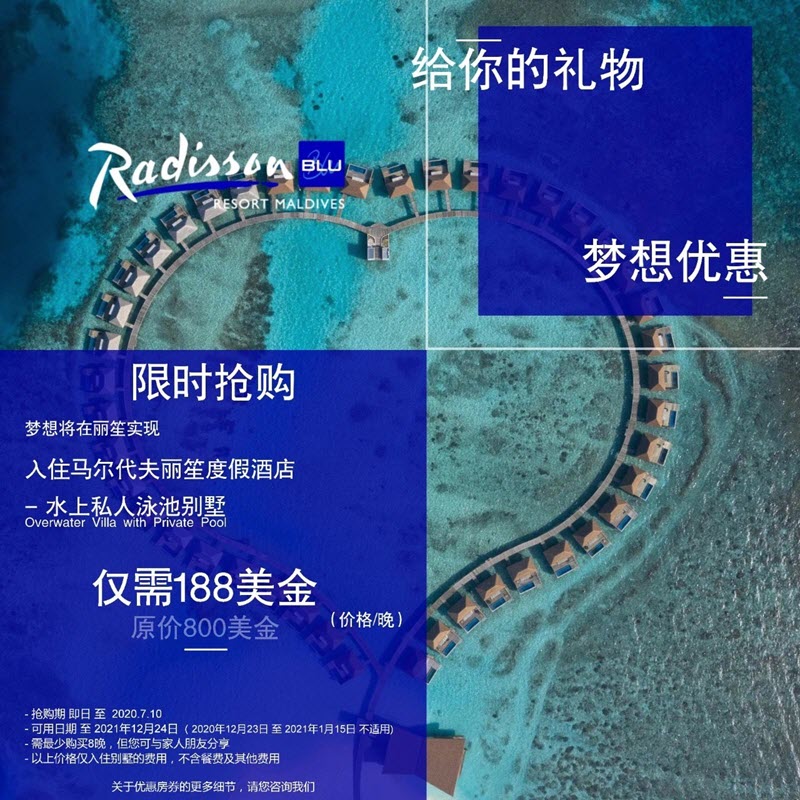 Terms are:
The deal ends on July 10th
You can buy hotel vouchers for $188 per night, which presumably doesn't include taxes or fees
Vouchers are for the standard room only – Overwater Villa with Private Pool, measuring 220 square meters
Breakfast is not included, but you are entitled to some discounts: 20% off F&B, 25% off SPA and 30% off seaplane transfer
Vouchers are valid for stays until December 24th 2021 (blackout: 23/12/2020 – 15/01/2021)
You need to book your stay at least two weeks in advance, which I think is fair. The only catch is that you must purchase at least eight vouchers. However, the vouchers can be shared with others, and you don't have to use all of them in one go, so it's possibly not a problem.
Looking at the terms, this voucher is almost identical to the previous flash sale except for the exclusion of breakfast, which is probably why it's $50 cheaper.
Also these voucher are non-refundable. And because you are dealing with the hotel directly Radisson's COVID policy won't apply. Given its long validity though, you'll probably be fine as long as you have Maldives planned next year.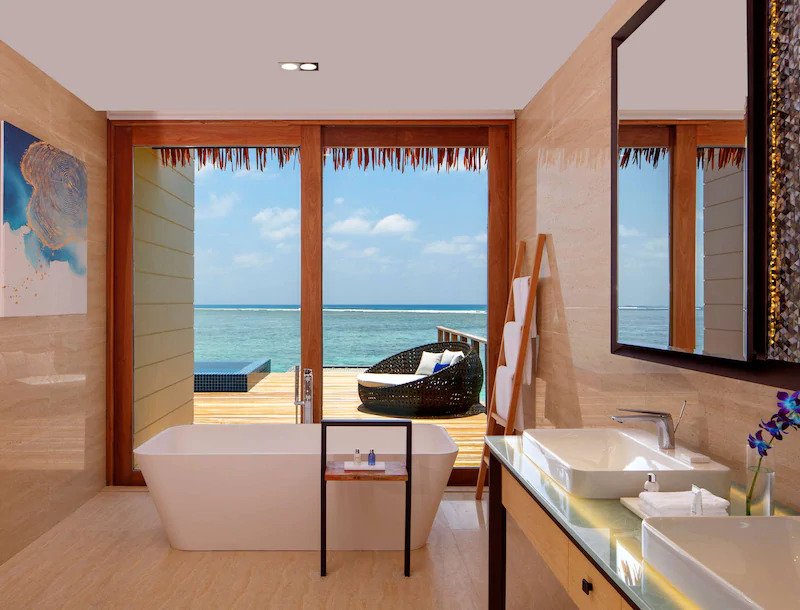 To book, I'd suggest you to contact the hotel directly mentioning this deal. After all I don't think they'll reject you for not being able to read Chinese 🙂