A couple of days ago we spoke about the arriving-soon Radisson Blu Maldives hotel. Redeeming award night can represent exceptional value here, but I didn't realise there was a great flash sale going on as well.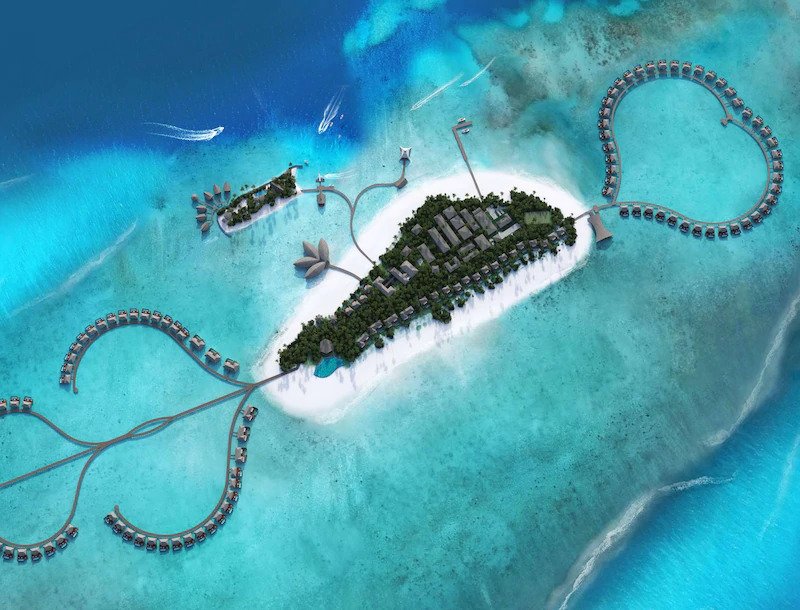 To check availability, you need to book a mininum stay of three nights, which was why I missed it. Rate details are as follows:

Basically:
You pay a flat $238 (ex. tax) whatever the date – for 2 ppl, that's $305 including taxes and fees
Only the standard room – Overwater Villa with Private Pool is available
The rate includes breakfast and $30 food credit every night
You also enjoy some discounts: 20% off F&B, 25% off SPA and 30% off seaplane transfer
The rate applies to travel dates up until 24/12/2021, although I'm not sure if there's any blackout date
The best part of this rate is it being fixed, as we all know how expensive Maldives can be in peak seasons. Take February next year for example, the Flash Sale rate is less than 30% of the Best Flexible Rate, and 50% of the Grand Opening Offer: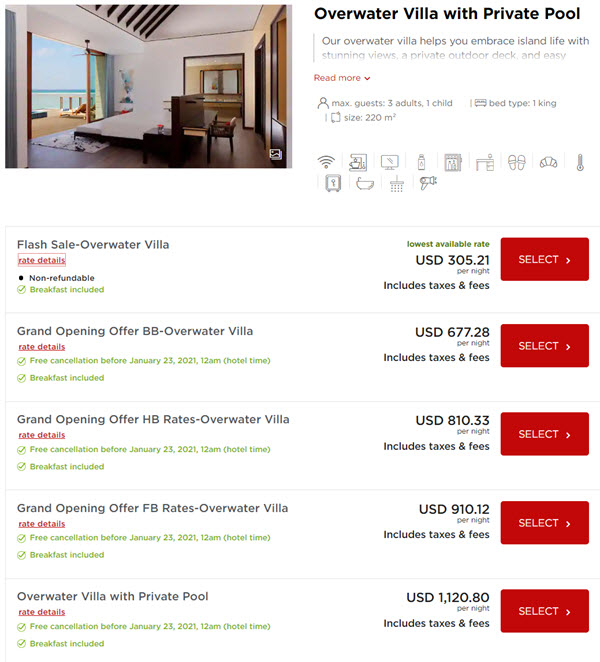 You don't need any special landing page or promo code, just search on their website and you'll see this rate.
It is slightly more expensive than reward night redemption (~$250). However with the daily $30 hotel credit, and 30% off seaplane transfer (=$270 saving for two adults), it easily outvalues the latter. And you also earn points on cash bookings, of course.
Only catch is that this rate is non-refundable. However, according to Radisson's COVID policy, any reservation made by 31/08 should be refundable if you cancel at least 24 hours prior to you stay, so you probably don't need to worry about that!