Radisson Rewards (formerly Club Carlson) is the loyalty program of Radisson Hotel Group. Compared to the other major hotel chains, Radisson is relatively small, with its presence mainly in Northern Europe, Germany, United Kingdom, United States and India. It is currently owned by the Chinese hospitality group Jin Jiang.

Radisson's main brands are:
Luxury: Radisson Collection (formerly Quovus)
Upscale: Art'otel, Radisson, Radisson Blu, Radisson Red, Park Plaza
Midscale: Park Inn, Country Inn & Suites
Radisson's weakness in the top-end market is quite obvious as Radisson Collection is the only (and new) brand which counts as luxury. I've stayed once at the Royal Miles Edinburgh, and I'm afraid it's by no means comparable to Waldorf Astoria or St Regis.
The "Radisson X" brands can be confusing. Generally speaking, "Radisson" are the old, unattractive hotels usually found in the States. "Radisson Blu" are the new, modern and business-oriented alternatives usually found in Europe. "Radisson Red" is a latest concept, and these hotels fall more into the boutique, chic category.
[Membership Tiers and Benefits]
Radisson Rewards has four membership levels:
Red

: entry level. You get two bottles of water per stay and 5% discount on F&B

Silver

: 6 stays / 9 nights. Benefits include 10% bonus points, 10% discount on F&B, room upgrade, early check-in and late check-out

Gold

: 20 stays / 30 nights. Additional benefits include 25% bonus points in lieu, 15% discount on F&B, and welcome amenity
Platinum: 30 stays / 60 nights. Additional benefits include 75% bonus points in lieu, 20% discount on F&B, and complimentary breakfast
For more details click here. Unfortunately you don't get free breakfast unless you reach the top tier. But all members are entitled to food & drinks discount, which kind of offsets this. You don't have to be a staying guest to use this discount.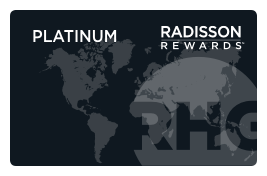 Note that the benefits for Radisson hotels in China are different:
Food and drinks discount is lower
Early check-in and welcome amenity are for Platinum members only
Both Gold and Platinum get one complimentary breakfast for one person
Platinum members enjoy complimentary access to executive lounges, where available
This is in line with Jin Jiang's own membership program J-Club.
You can status match to Radisson Gold (not Platinum) if you are another hotel program's mid or top-tier elite. Amex Platinum cardholders in some countries (including UK) gets complimentary Radisson Gold.
[Earn Points]
You earn 20 points for each US dollar you spend in the Radisson Hotel Group. This includes what you originally pay for the room, and also food & drinks and other incidentals charged to the room. This is double the rate of other hotel chains (Hilton, Marriott and IHG).
You can buy points directly from Radisson. The regular rate is $7 for 1000 points, and there are usually a couple of sales per year for this.
Occasionally, Radisson runs promotions in the form of "Earn Double" or "Stay X Earn Y bonus points", but it is not guaranteed every quarter.
[Use Points]
Radisson has seven redemption categories, ranging from 9,000 points to 70,000 points per night. You can view the hotel list for each category here. Like Marriott, Radisson follows the "last room availability" principle, i.e. as long as the standard room of a hotel is still for sale, it can be redeemed with points.
A nice thing about Radisson Rewards is, you can redeem for non-standard rooms too:
Family Room – 1.25 * standard redemption price
Premium Room – 1.5 * standard redemption price
And some hotels are very generous with the definition of a "family room", for example Radisson Blu Resort & Spa Split: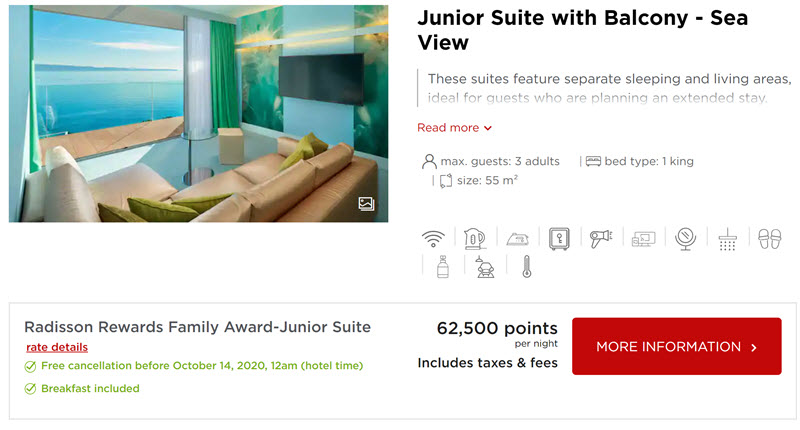 However not all hotels offer Family Room or Premium Room redemption options.
You can mix points and cash when booking a hotel room, and the cash component is proportional to the flexible rate on the day.
The sweet spot of Radisson redemption is India, where you can find many Category 1 hotels. It costs 9,000 points only to redeem one night – that translates to $450 hotel spend, or you can buy them for $31.5 when Radisson runs a half-price point sale.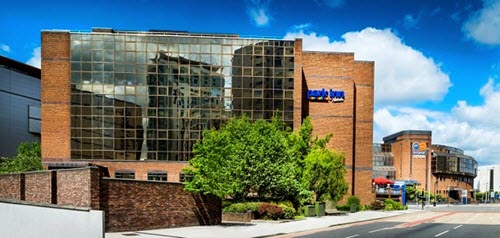 In the UK, my favourite redemption is Park Inn Cardiff City Centre, at the rate of 28,000 points. During peak seasons, its room can easily sell for more than £200 a night.
[Promotions]
Radisson has a very regular promotion named "Dream Deal". It usually is either global, or covers Europe, Middle East and Africa. The maximum discount you get is 30% off so nothing super exciting, however you do get free breakfast and some bonus points as add-ons from time to time.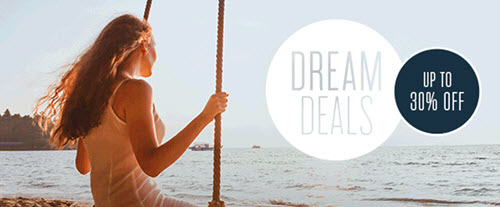 In Europe, Radisson offers 25% discount at some properties as a last-minute deal.
[Summary]
Radisson used to be a great program – it once offered ludicrous bonus points on stays, and there was a long-term 2-for-1 deal for weekend stays in Europe. Now that all these sweet spots are gone, it doesn't draw a lot of attention anymore.
Personally I don't really stay at Radisson that much. However, it is a transfer partner of American Express Membership Rewards, and the transfer ratio is very generous, so I do keep it as a backup program.