Marriott Bonvoy's Edition brand is launching another location in Singapore, and they've now started to accept bookings from December onwards. It is a great opportunity to burn your Marriott points!
As you can see from the rate calendar, award nights in December starts at only 40,000 points.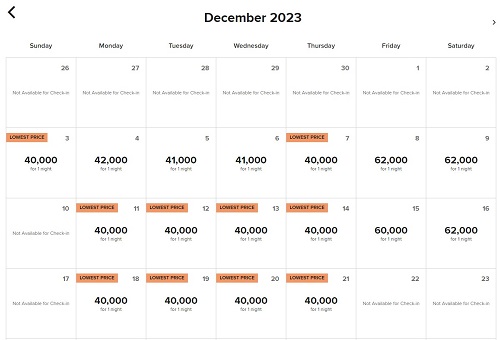 Unfortunately the price climbs up quick from January to up to 70,000 points. However, as its cash price hovers around the 800 SGD mark (~$600), it still yields outsized value.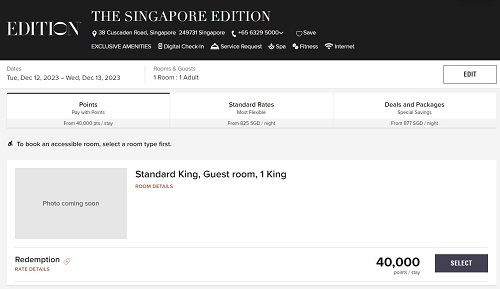 For the date I checked in December, the Edition costs only marginally more points than the Aloft and Courtyard. As Marriott has a dynamic pricing system in place, I'd suggest you to lock in the redemptions sooner than later if you have any travel plans.