I was too early to post about the Radisson program restructuring yesterday – it appears that the change is actually global rather than just for the Americas, and they were just a bit late in posting the update on the main site.
You can see the announcement here. As a reminder:
There will be five hotel categories in the new program, staircasing by 15,000 points
The minimum points required for a free night increases from 9,000 points to 15,000 points
The maximum points required for a free night increases from 70,000 points to 75,000 points
Family Room and Premium Room redemption are kept
A new scheme called RewardSaver will be introduced where a 1/3 discount is applied when redeeming certain hotels at off-peak season, similar to Marriott's PointSaver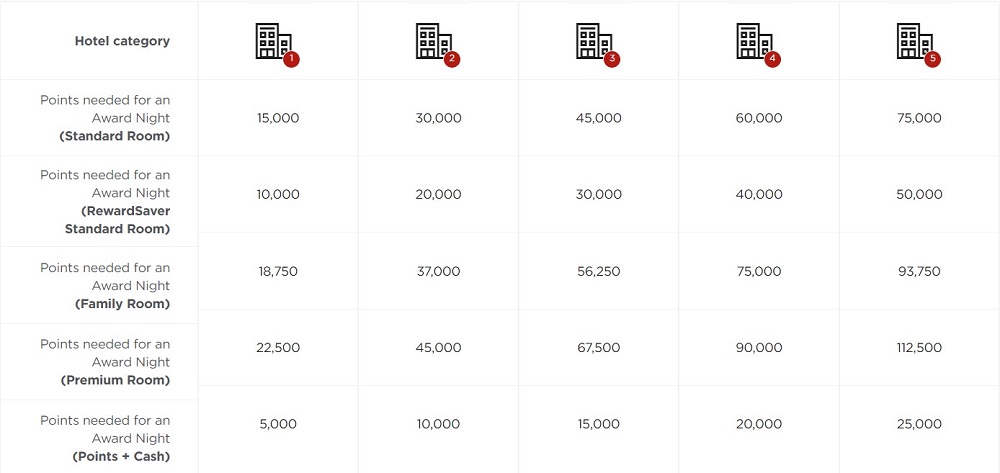 You can see the new category and point requirement for all hotels (excluding Americas) in the pdf here. It's a bit tricky as there's no filter for country / city and you don't see the current award category in the file.
To save your time, here are the 49 hotels in the UK, with the old and new award night pricing.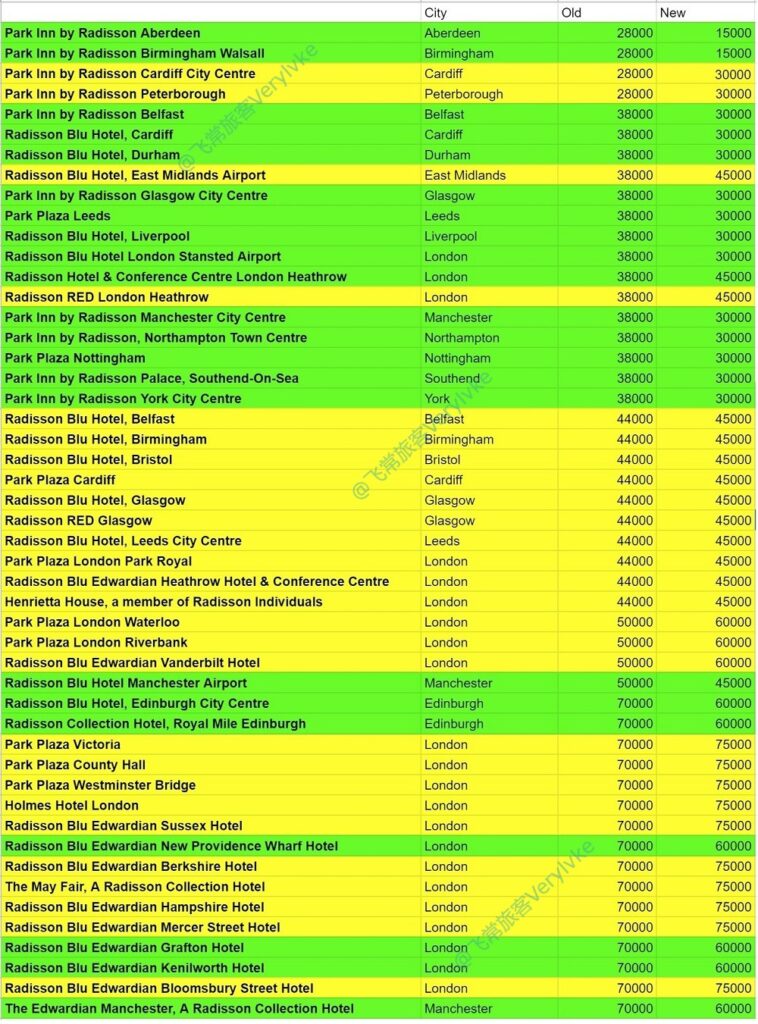 29 hotels are moving up and 22 are moving down. It may not be a devaluation as you'd think though, because:
London is the worst hit city on the list; however there's no London hotel worth spending your points on already from my point of view, so it really doesn't matter if they hike up the price further
There will be two hotels at 15,000 points, which is an improvement
Radisson Blu Cardiff and Park Inn York are both reducing the point requirement, which is great news as both cities can be very expensive during peak seasons
The same is true for the two hotels in Edinburgh, including the Radisson Collection Royal Mile, although my stay there was very underwhelming
And here are some hotels worldwide that I find may be worth checking out: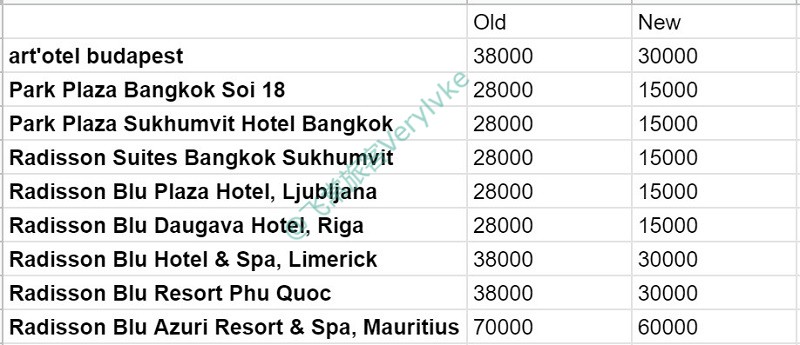 It's a very short list as it was very difficult going through their lengthy list. The biggest winner appears to be Bangkok, as all three 28,000-point hotels are joining the 15,000-point league which is almost 50%-off reduction. Although I didn't dig too much, I believe it's bad news for India travellers as the majority of the 9000-point hotels are in that country.
If the hotels you intend to redeem will go up in price, remember to lock in your award nights now. I'm expecting another 100%-bonus point sale anytime between now and June, so watch this space!