IHG rolled up dynamic pricing for award redemptions globally last year, and the reception has been generally very positive – until now.
It appears that award nights in some UK hotels have just shot up over night. For a Saturday night in August, this is what you are looking to pay in points or in Pound Sterling: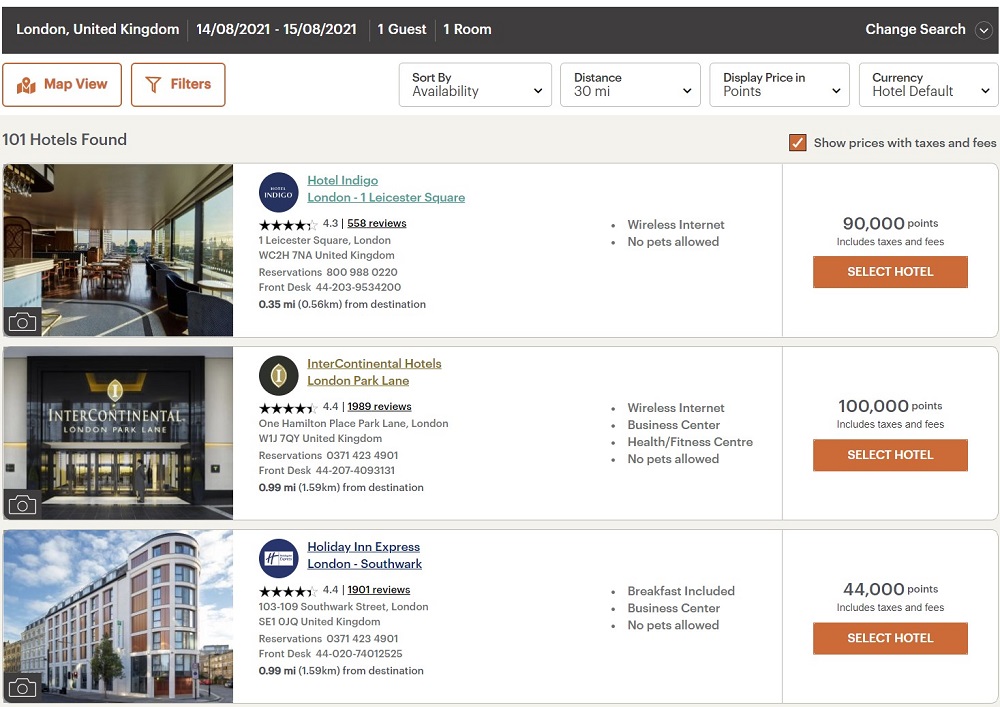 Some hotels on the list still pertain to the $50 / 10,000 points rule, although the cap is obviously non-existent – The max. redemption price was capped at 70,000 with very few exceptions. While others are charging totally extortionate amount of points – at Crowne Plaza Kings Cross you are only getting $36 value per 10,000 points.
Just to be clear, not all hotels are seeing the sharp increase yet, and there's sometimes inconsistency for the same hotel on different dates. For example, InterContinental Edinburgh wants 55,000 points for a Friday night but 85,000 points for the next day, whereas cash prices are almost identical.
I'm not sure what IHG is trying to do here. Now that there's no award chart anymore, they can basically devalue their program without any prior notice. I haven't seen the trend in any other country yet, so maybe they are just running on a trial and see how people respond?
If you live in the UK, I'd suggest you to lock in some award nights right now while prices are still reasonable, as they might skyrocket very soon.