Zurich Marriott is offering a great deal which is well worth considering if you plan to visit the city in the next month.
Marriott's price calendar suggests that rooms are being sold for circa 100 CHF on many March dates (until April 1st), whereas the usual rate is over 300 CHF.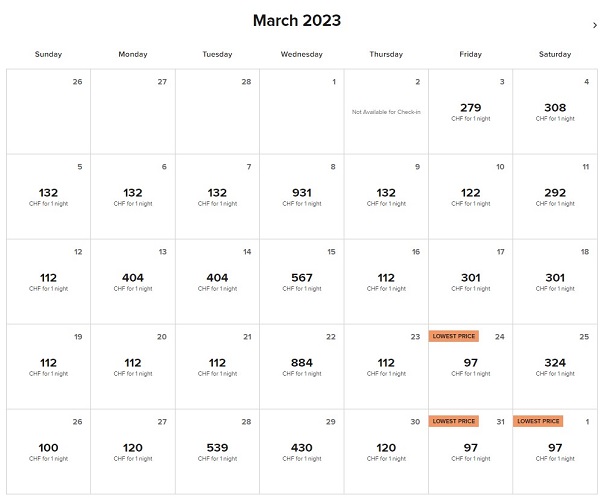 If you click through, it is very obviously a pricing error. A single rooms is priced at over 260 CHF, whereas the Club Room with Lake View at less than 100 CHF…

I stayed at the Zurich Marriott Hotel in 2021 and reviewed here. It is not an inspirational property by any standard, but does its job. Club Room comes with access to the M Club, which offers breakfast and evening canapes / happy hour.
100 CHF is an amazing price for a five-star hotel in central Zurich. Beware that hotels tend not to honour such error rates though, so wait at least one week after you've booked to see if they get cancelled.