Saudia, a Skyteam member, has an amazing deal for travelling to South Korea in business class if you don't mind positioning to Cairo first.
You could search and book on Saudia's website directly. The first available travel date is April 10th. You can only depart in April, but there's good availability across the month and you can return later.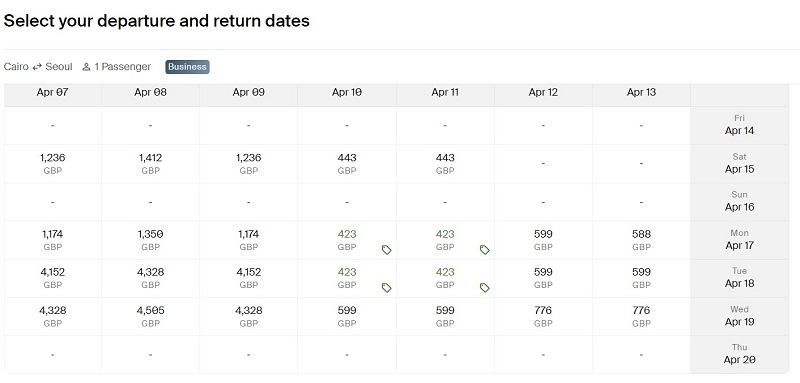 Basic (I) and Semi-Flex (D) tickets are available. Semi-Flex ticket is slightly more expensive, but accrues more miles and costs a bit less when you need to change or cancel.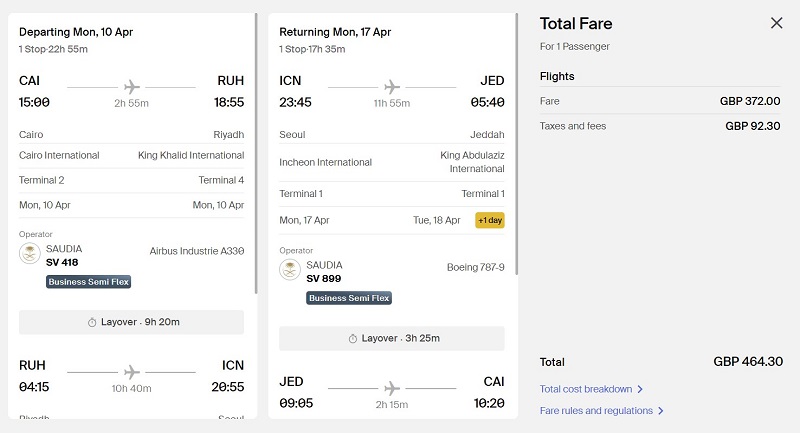 You can credit your flights to any Skyteam partners, and potentially Virgin Atlantic as they are set to join the family today.
It's possible to add a stopover (>24 hours) but the cost will be higher. If you book with Saudia directly, you can apply for a free e-visa to enter Saudi Arabia as well as a complimentary hotel night.