Sheraton Grand London Park London is having a "secret sale", should you be interested in staying in a big suite in central London!
To book, simply visit the hotel's website and search for any date. The rate should pop up if the suite hasn't been booked out yet, and it's available on many dates including next year.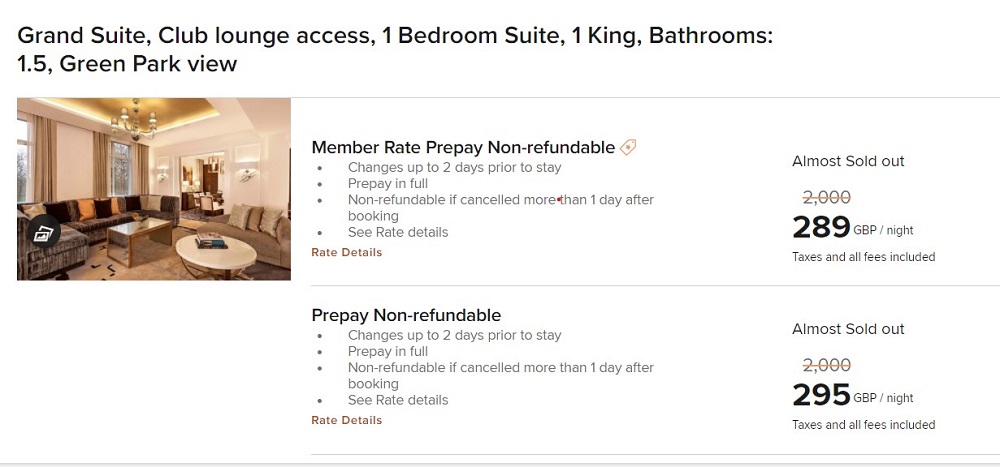 You'll need to look under the Prepay & save tab. The best room available in the hotel, Grand Suite, is only selling at under £300 which is the same as a standard room. People have reported seeing as low as £217, and the original rate is ~£2000.
You can expect a 1000-sqft one-bedroom suite, overlooking Green Park with executive lounge access.
By "secret sale", I was referring to an error fare of course as the hotel definitely didn't put out such a low fare on purpose. The rate is non-refundable if cancelled more than 1 day after your booking, although changeable until 2 days prior to arrival.
To be honest, the hotel is unlikely to honour the reservation and may just reach out to cancel it soon, however you could try your luck and see what happens if you are truly interested.