Yes, another piece of Marriott news. You may have heard of Homes & Villas, which is an airbnb-style brand launched by Marriott in 2019. It has been flying under the radar since, but Marriott seems to be making an effort to promote it finally.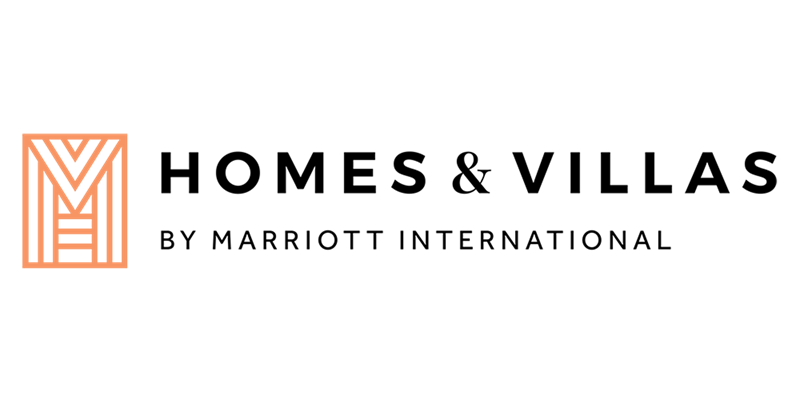 You could access the special offer here, which appears to be part of the ongoing Week of Wonders promotion.
Offer period: October 8 – December 31
To qualify, a minimum 3-night stay is required at a Homes & Villas property
You will receive a free night voucher within six weeks of stay completion
The voucher is valid at any Marriott property, capped at 35,000 points
And here are the benefits you get when staying at Homes & Villas:
Earn 5 points / $1 (as opposed to 10 points at most brands)
1 elite night credit per night stayed
Gold member earns 500 points as welcome amenity
Platinum member and above earn 1000 points as welcome amenity
So you don't get benefits like room upgrade or late check-out etc, which is expected as they are not really hotels, and probably only have a loose contract with the Marriott group.
The problem is, Homes & Villas has a very limited footprint at the moment.
There is no participation in Asia Pacific at all
There are twelve participating countries in Europe
In the UK, it's only present in the following cities: Cambridge, Edinburgh, Glasgow, Inverness, London, Oxford, Winchester and York
And since you are looking at (posh) apartments here, prices aren't cheap. For a long weekend in late October, the cheapest option at London is a one-bedroom flat in Brixton: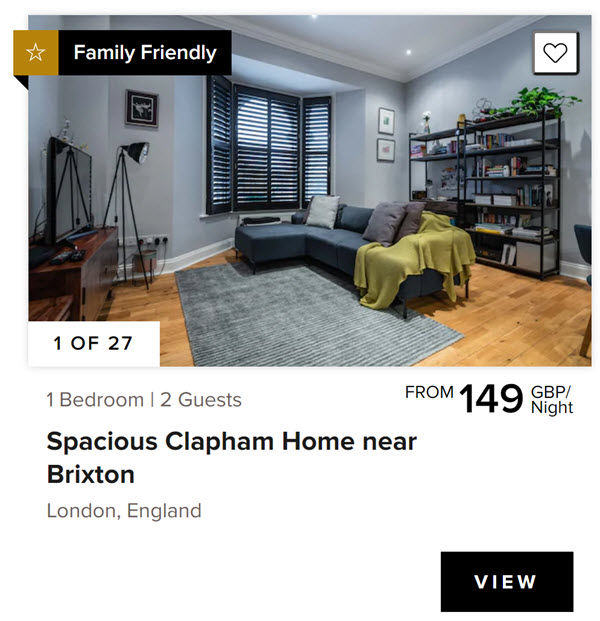 In Glasgow, you can get a two-bedroom flat for £82 per night, which is a pretty good deal: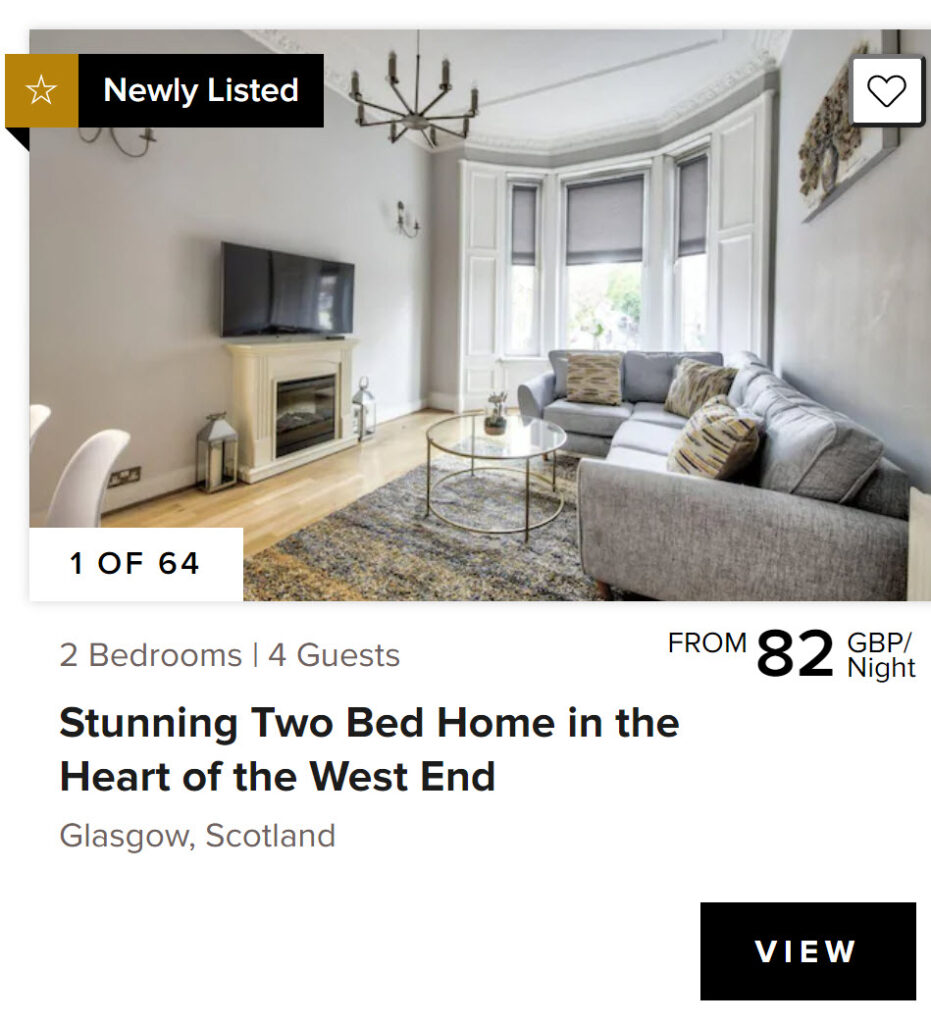 Anyway, 35,000 points are worth around £180 – £200, so if you travel to any of these destinations by the end of this year it might be worth weighing your options.