One complaint that I've heard from many frequent travellers is the lack of options to redeem for non-standard rooms, and it is especially inconvenient when you travel as a family. Some hotel chains, including Marriott and Hyatt, have introduced features to allow for booking higher-category rooms in recent years, at least to some extent.
On the other hand, IHG seems to have a very weird policy, or rather practice on this. There are few hotels that do offer the opportunity to redeem for better (or in fact all) room categories, for the same price. I've booked an executive room at Holiday Inn Cardiff North, and a Studio Suite at Holiday Inn London Camden Lock in the past.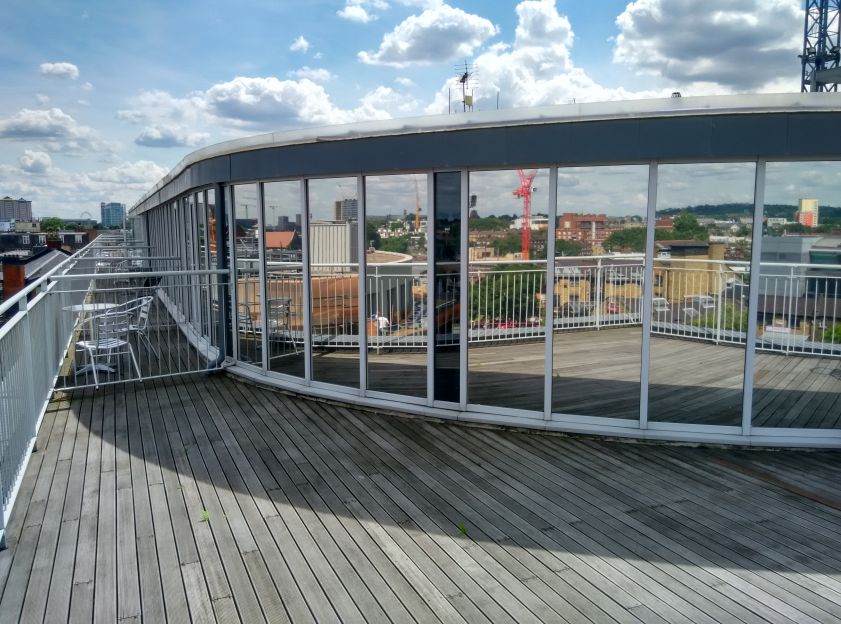 When dynamic pricing was introduced a few months back, it seems to have opened up some hotels' room inventory for redemption as well. You could book all rooms, including suites at the InterContinental and Indigo in Lijiang, China, as well as the Crowne Plaza at Athens with points. It appeared to be a genuine error though, as availability was pulled very quickly.
So I'm not totally sure if it's a kind of promotion that IHG and select hotels run intentionally, or it's more of an error. Anyway, I've just noticed that many hotels in the UK are following the same practice at the moment, potentially as a result of low occupancy. Some examples are:
Around London
Holiday Inn Shepperton (suite availabile)
Holiday Inn London Watford Junction
Holiday Inn Slough – Windsor
Holiday Inn Basildon
Other Regions
Crowne Plaza Liverpool Airport (suite availabile)
Holiday Inn Manchester MediaCityUK
Holiday Inn Manchester West
Holiday Inn Edinburgh
Holiday Inn Birmingham Bromsgrove (suite availabile)
Holiday Inn Runcorn
Holiday Inn Chester South
Holiday Inn York
Holiday Inn Leeds – Wakefield
Holiday Inn Leeds – Garforth
Two observations here: all of them are Holiday Inns, with the exception of one Crowne Plaza; most of them are highway or country hotels, i.e. not at the most popular locations. In fact Crowne Plaza Liverpool Airport has offered suite redemption for a long time, and it even comes with lounge access.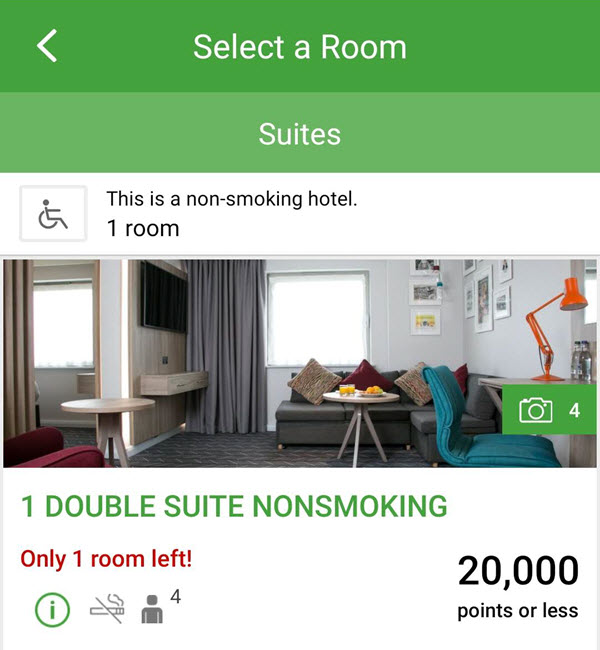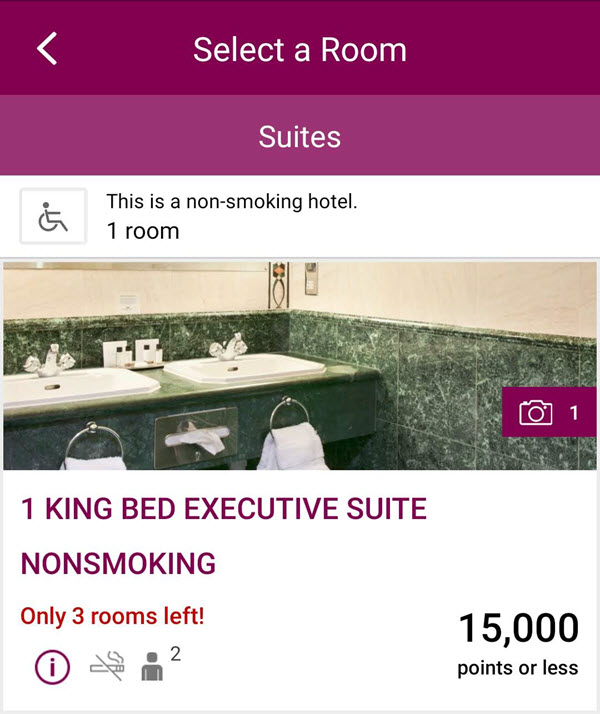 And the list above is far from exhaustive. Although I couldn't find any similar deals in Europe, given the large number of hotels offering this in the UK, I'm wondering if this is a new feature that IHG is trying to push?