A friend saw this promotion on Instagram and shared with me. Unfortunately I didn't manage to locate any more details, so just sharing what I know.
This "Staycation" deal is valid at all three Hoxton hotels in London: Holborn, Shoreditch and Southwark. The rate is fixed at £199, including:
One night stay in a standard room
£100 food and drink credit
Free cancellation until 2pm one day before arrival
You need to book using the code STAY.
I don't know anything about Hoxton hotels, but my friend is a big fan and likes them a lot. Because it's a fixed rate, the value you get depends on the hotel and the date.
For example, for Saturday August 8th, Hoxton Holborn Hotel, the rate is exactly the same with the usual flexible rate: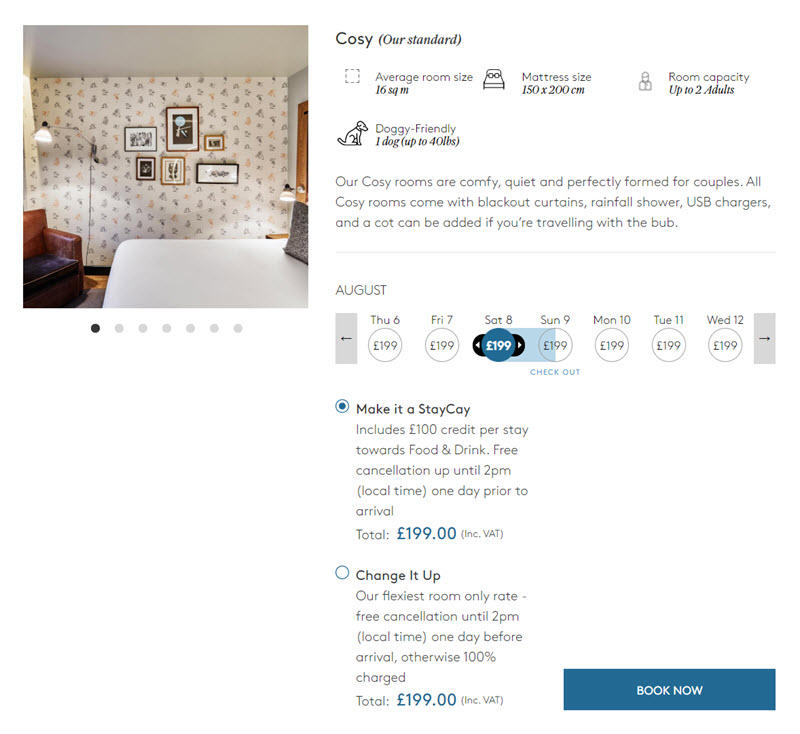 You could also pay more to book a better room.