IHG tightened its web this year by closing the Ambassador-Diamond loophole. They have however added a few initiatives, such as double elite qualifying nights to help certain members requalify for their Diamond status faster.
They have now launched a new and quite unique promotion, named Lock in Diamond Status.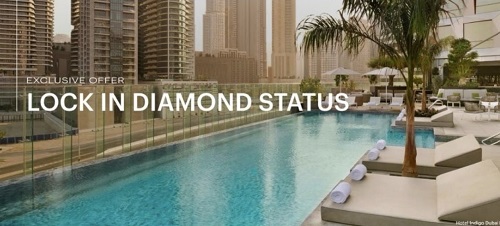 If you are targeted you should have received an email. You can also log in here to see if you have an offer. My Diamond status is already through 2024 and I couldn't even log in on that page.
In short you are invited to buy points – these points are elite qualifying so can help you retain your Diamond status, and they are also redeemable as normal on hotel stays etc.
You can buy increments of 10,000 points. The most prevalent offer looks like this:
10,000 points – $300
20,000 points – $550
50,000 points – $850
120,000 points – $1,800
One reader however has got a much cheaper deal: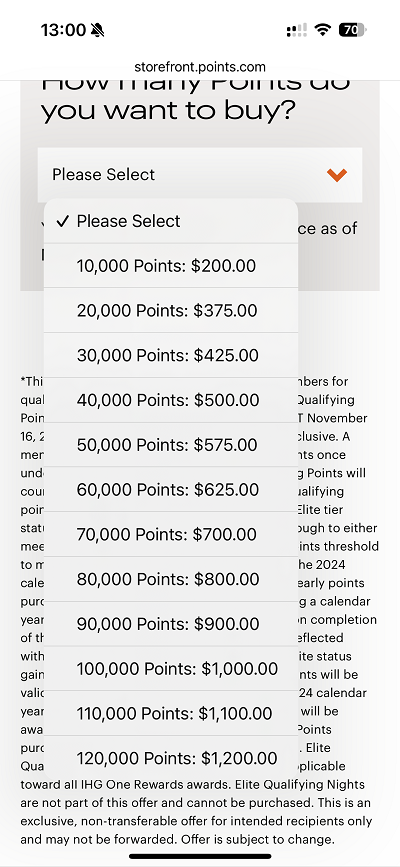 At the top end, you pay $1,200 for 120,000 points (which usually costs $600), and that guarantees Diamond status for the next year. If you have an IHG credit card you are entitled to 20% discount.
The offer may make sense to some, although I don't think that many people qualify through points, as 120,000 base points can be quite a lot compared to 70 nights, and the latter also gives you milestone rewards including lounge access.