Marriott is to open a new villa-only hotel in Danang, Vietnam. Like the Singapore Edition hotel we mentioned a few days ago, there's a pricing oddity which creates a very good deal.
The entry-level room type, 2 Bedroom Garden Villa, is priced at around $600 per night. If you pay by Marriott points however, as few as 40,000 points are needed.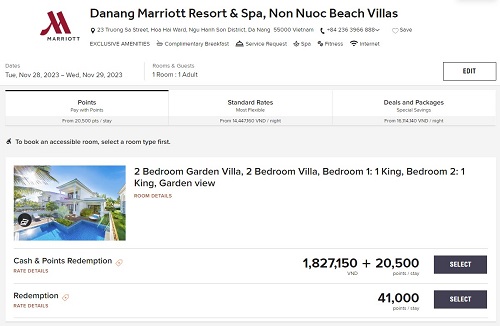 Even more oddly, the Cash & Points option is even better as you save 20,500 points by paying $75.
Such redemption sweet spots are commonly seen when a new hotel is loaded into the system, and it's not unique to Marriott Bonvoy. The redemption price might be adjusted soon to reflect the cash price (in fact it was only 30,000 points yesterday), so act fast if you may need it.