I wrote an article to talk about the boomerang tricks for redeeming Flying Blue miles. Basically Flying Blue's redemption chart is zone-based, and the pricing doesn't change even if your interchange airport is out of the zone.
A reader just approached me about an interesting itinerary he found: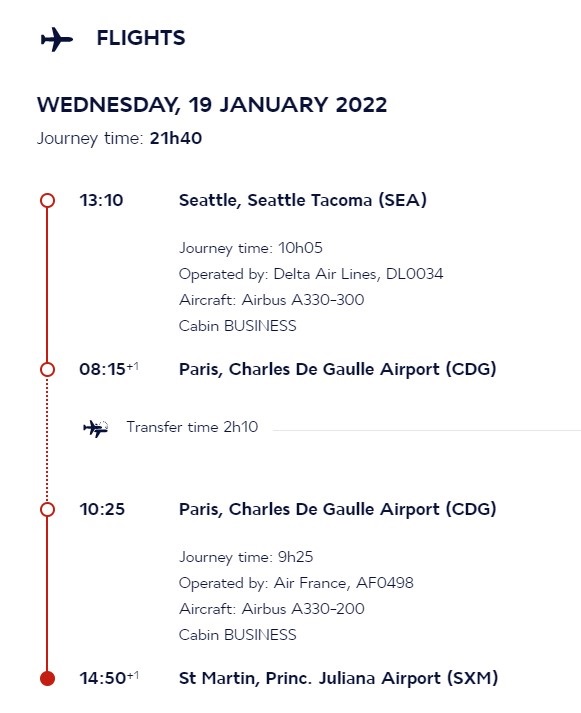 Instead of flying directly from Seattle to St Marin in the Caribbean, you can do it the long way by stopping over at Paris first. The flight time will be MUCH longer, however you get to travel in business class with both Delta and Air France. Even better, you only pay 34,500 miles plus €183 in fees which is dirt cheap!
As I mentioned, this is because the pricing is based on your departure / destination and Paris doesn't play a role here. You can also book SXM-CDG-SEA the same way but surcharges will be much higher.
You may be able to use this itinerary to just travel to Paris (cheaply) and drop the second leg. If you are handbag only there shouldn't be any problem, otherwise make sure there's a long transit time so you can convince the airport agent not to check through your luggage to the final destination. Also beware that if you do this too often, you may be on Flying Blue's radar and get into trouble.
Unfortunately the max stopover time is 24 hours so you can't really break the itinerary into two proper trips. However, if you are very keen on going back to travel after having been trapped home for the last year, this can be an attractive deal.