Marriott currently has a Q1 global promotion where you earn double elite night credits and points on paid stays. If you haven't registered yet, sign up here.
Like all previous Marriott promotions, only paid stays are eligible for the bonus. There's a trick to work around it this time though, if you read Marriott's FAQ page:
Does a Cash and Points Stay qualify for this promotion?

A Cash and Point reservation for multiple nights comprising of both a paid rate and points.

Example:

Providing all Promotion terms were met and your Stay was for 6 Nights (5 Booked on Points and 1 Paid Night for a total of 6 Nights). You will earn a Bonus of 6 Elite Night Credits (5 for the Redemption Nights and 1 for the Paid Night) 6 for Base + 6 Bonus =12 Net Total. You will earn Double Points on the Paid Night
As it reads, your stay qualifies for double elite night credits as long as one of the nights is paid, and the rest can be on points. This is great news for reward stays.
To book such a cash and points stay, simply tick Use Points / Certificates when you book on marriott.com:

On the booking page, click Customise Payments and pick a day (with the cheapest rate) before proceeding: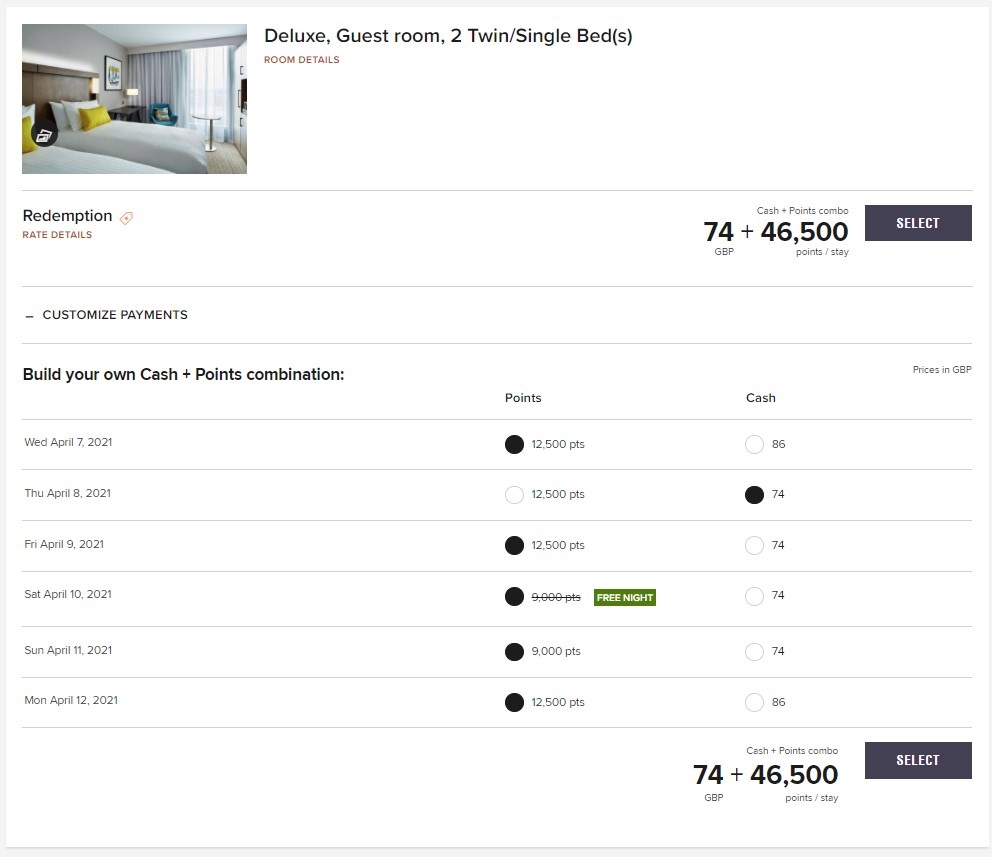 All done! The cash rate appears to be equal to the lowest flexible rate available, which isn't too bad. And of course it combines nicely with the "Buy 4 Get 1 Free" benefit for reward stays.