Marriott has had a long history of running status challenge programmes. The programme devalued after merging with SPG into Marriott Bonvoy, as now you could only match to Platinum (previously Titanium equivalent).

It appears that Marriott has just opened the floodgate of status match though. The application page is here.
It's open to new and existing Marriott members
You need to have status with IHG, Hilton, Accor or Hyatt
The challenge is available for

Gold

and

Platinum

tiers
Once approved, you'll have a 90-day trial of the status immediately, during which you need 5 paid nights to attain Gold or 15 paid nights to attain Platinum
The attained status is valid through February 2022
The terms and conditions are here. The following memberships are accepted for this promotion:
Gold: Accor Gold, Hyatt Explorist
Platinum: Accor Platinum, Hyatt Globalist, Hilton Gold & Diamond, IHG Platinum & Spire
Looks like they've forgotten about Accor Diamond :p Marriott's Gold status has very little point, so I'd only make the effort for Platinum match. It's very easy to get Hilton Gold or IHG Platinum.
Note that you also need at least one stay in the past 12 months with the competing hotel programme, which shouldn't be a problem.
Also, only paid stays count, so don't rush to book loads of award nights! Night credits from things like credit cards also wouldn't count.
Remember that you get 2,500 bonus points for every paid stay with Marriott at the moment, therefore it could be a very good timing to fulfil this challenge.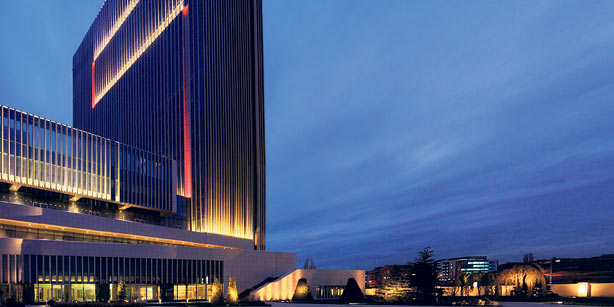 I don't need to emphasise how well Marriott hotels treat Platinum members – in fact right now I'm staying in a junior suite at JW Marriott Ankara, which I paid for using 10,000 points 🙂