Best Western hotels is running a good 3-for-2 sale in the UK.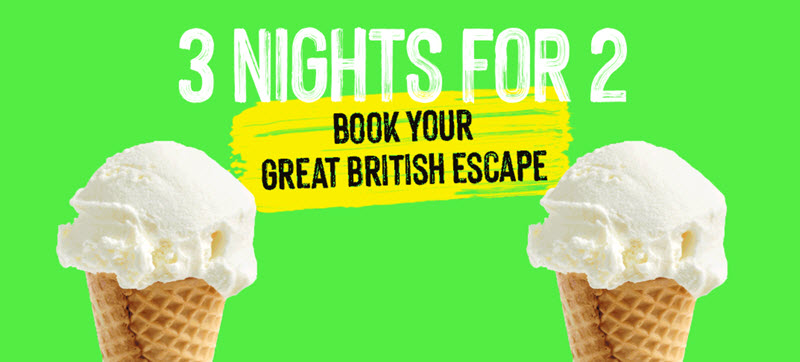 The landing page is here. You have until Sunday (23/08) to book and can stay by 31/03/2021. When booking three consecutive nights, you pay the price of only two – note that it is based on the Prepaid Bed & Breakfast rate, and of course, is inclusive of breakfast.
You don't need any special link or promo code to find this rate. Just use their booking engine as usual and look for a rate plan like this: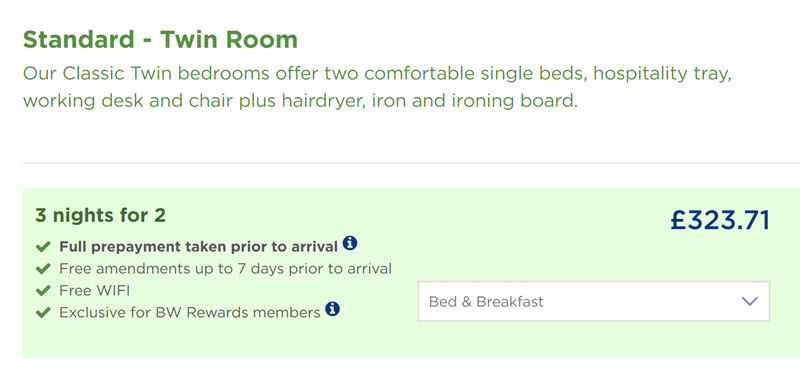 Here are some rates that I've found for the upcoming bank holiday weekend (three nights total):
I've never set foot on a Best Western hotel myself, but these rate look pretty good, and some of these hotels do have very positive reviews.
Reservations can be cancelled for free 7 days prior to arrival.
If you've got status with any other hotel programme, you should be able to match to Best Western's Platinum / Diamond status very easily. Although in practice its status probably won't give you any real benefits apart from earning a few more points.