Marriott has a special dining scheme in Asia Pacific, which you should know if you are a resident or plan to visit the region.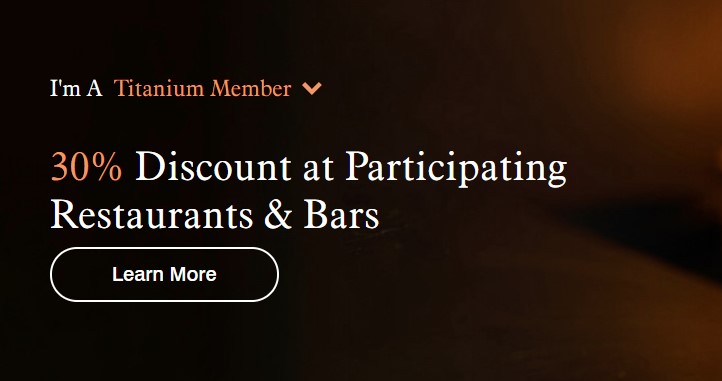 Unlike Accor Plus, you don't need to join a separate membership plan to take advantage of it. In a way it works quite similar to Shangri-La. Before I go into any details, all of the following benefits apply even if you not a hotel guest, and this makes a big difference.
[Dining Discount]
All Marriott Bonvoy members enjoy a dining discount at participating hotels, and the actual percentage depends on the membership tier plus the country. In general:
Member & Silver: 10%
Gold: 15%
Platinum, Titanium & Ambassador: 20%
In Greater China the percentages are higher, at 10%, 20% and 30% respectively.
[Earn Points]
In addition to the discount you also earn points, at the regular rate of 10 points per USD.
[Redeem Points]
This is a new feature they introduced recently. Instead of paying cash and earning points, you can now redeem your points. The rate is the same as Instant Redemption, i.e. 10,000 points for $40.
The discount above can be applied in conjunction with the redemption.
The redeeming option doesn't look very attractive, however the discount is significant (up to 30% off) and earning points on top is even better. In fact Hilton and IHG have similar programs in China / Asia Pacific, not sure why nobody has introduced them to Europe or Americas.