Right after the amazing 50%-off redemption sale, it appears that BA may be doing something dodgy in the background. I've just noticed something weird with the Avios pricing on certain routes.
One of them is Tokyo Haneda to London Heathrow. Earlier this year Japan outlawed fuel surcharge on most flights departing from the country (or at least it is my understanding), so HND-LHR should only carries £30-ish taxes.
When I try to book an off-peak economy-class flight on BA, although the fee does look right, you can see it tries to charge me 35,000 Avios instead of 19,500.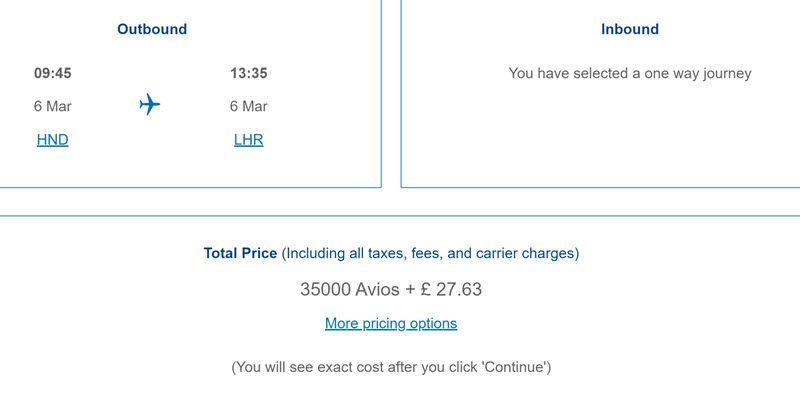 If you click continue it gets worse. Now the fee becomes £100 (first option)?! The standard Avios pricing is still available (19,500 points), however in this case BA wants £180 from you which is crazy.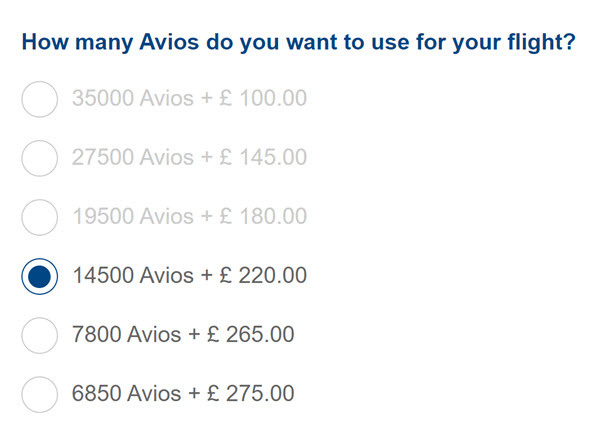 I'm not sure if it's even legal, when carrier-impose surcharge is banned by Japan. There are also a couple of amusing facts:
Economy class on Japan Airlines costs only 31,000 Avios + £28.9
Pricing on other BA cabins hasn't changed – therefore premium economy on the same flight costs 39,000 Avios + £27.1, which works out cheaper than economy class!
Similar irregularity can be found on HKG-LHR as well. Japan and Hong Kong do have one thing in common: both of them have imposed restrictions on fuel surcharges. Admittedly the latter has lifted its restriction, however most airlines haven't really increased their surcharge yet.
So is it a way for BA to pocket extra money / Avios from the fuel surcharge loss? It's unwise for them to only execute it on economy class though, as that's the least attractive redemption option anyway. Whether it's an intended experiment, or simply an IT glitch (although unlikely) I have no clue, and I hope BA can make some clarification or fix it soon!