There were two Principal Hotels in Edinburgh. After joining IHG, one of them became a Kimpton (which I reviewed here), and the other converted into InterContinental the George.
The hotel suffered massively from Covid, and has only re-opened very recently. There is a very interesting development though – the hotel has become "All Club" now, which means all hotel guests enjoy the Club InterContinental benefits.
Searching on ihg.com, you can see that even the basic room type: Superior Room comes with Club InterContinental access.

And what does Club InterContinental include? As suggested on their website:
Complimentary welcome drink on arrival
Sumptuous Breakfast
All day refreshments
Evening drinks and canapés
Two complimentary items for pressing (per stay)
Complimentary local telephone calls
Complimentary WIFI
This is pretty much what you get when staying at an InterContinental hotel with club lounge benefits.
Prior to the George, the only "All Club" InterContinental hotel is the Maldives Maamunaga Resort. I think it's more natural for a resort in Maldives to offer an inclusive package for all guests, and quite surprised that a city hotel has followed suit.
On the other hand though, it's good to see that luxury hotels are providing more "freebies" to their guests, instead of making everything payable.
It's not only good news though. The hotel has decided to completely shut its award night availability by marking all rooms as club, i.e. non-standard. It makes no sense, since you can certainly redeem points at the InterContinental Maldives Maamunaga Resort and I hope the hotel or IHG can rectify it soon.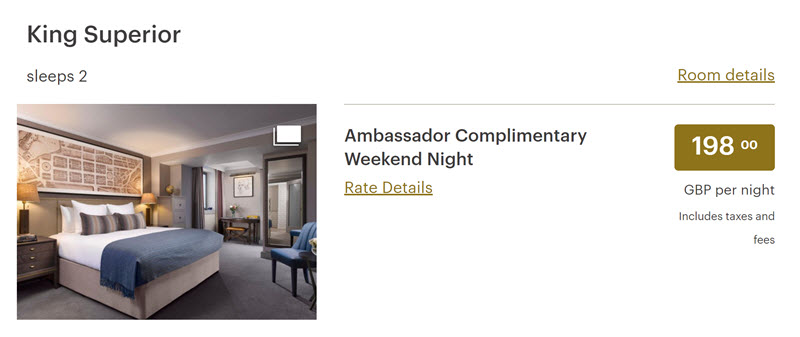 However, it appears that you can use your Ambassador weekend night certificate here, which isn't a bad option.