Living in the UK, British Airways is many people's first choice when it comes to flying. Before successfully hitting BA Gold last year, I had been BA Silver for a few years and really liked its benefits already. In this article I'll try to explain these benefits and place them in a priority order.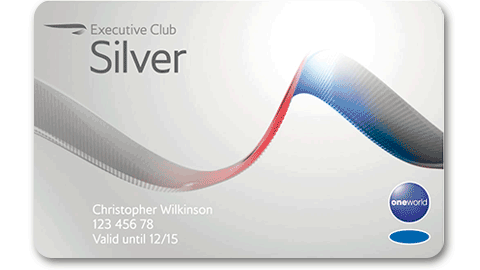 You could see the list of Silver benefits on BA's page here. To become Silver, you need to meet one of the following two conditions:
Fly fifty eligible segments
Fly four eligible segments and earn 600 tier points
An eligible segment is a BA-operated or -coded flight, or an IB-operated and -coded flight. It must be on a paid ticket, i.e. award ticket doesn't count.
All the following benefits apply to any Oneworld Sapphire equivalent membership.
1. Free Seat Selection
Although there are no written-down rules, Oneworld airlines are usually the most generous in terms of seat selection benefits for elite members.
Being BA Silver, you can select your seat for free at the time of booking, almost in any cases. The only exception is exit row seats in World Traveller, i.e. long-haul economy class.
It applies to all your travel companions as well, as long as your tickets are on the same booking.
Remember that with BA, you have to pay for seat selection until check-in opens, unless you travel in First. Such stringent rule makes this benefit more valuable.
2. Fast Track Immigration
I do not have a UK or EU passport, so when entering the UK I can't use the e-gate and must queue for manual checks. Heathrow's immigration is always busy and, well not the most efficient, so one-hour waiting time or longer isn't unusual at all.
BA Silver entitles you to the fast track lanes at T3 and T5. For T5 you just need to show your boarding pass or the membership card, for T5 you must ask for a voucher from a flight attendant on board.
The fast track lane is A LOT faster, which usually takes me less than 10 minutes to go through. I remember once it was super busy at T5 and it took me half an hour to clear, however it could've easily been two or three hours should I took the regular lane instead.
BA has no such arrangement at Gatwick, not that it's resuming LGW flights anytime soon…
3. Business Class Lounge Access
I don't think I need to explain this one. As a Silver member you have access to (almost) any Oneworld business class lounge worldwide, which usually equals to free food, drinks and booze! You could also bring a companion for free, as long as he/she is also on a Oneworld flight.
The reason I rank it only third is I've also got a Priority Pass membership as well, courtesy of Amex Platinum. Priority Pass has a very decent coverage of airport lounges itself, sometimes even better than the ones BA Silver offers – for example, Plaza Premium Lounge at LHR T5.
4. Priority Boarding
More and more airlines are adopting the idea of boarding groups nowadays. When flying BA, Silver is placed in Group 2. It's a very high priority which means you board only after Gold and passengers from the highest cabin available for that flight.
I find it especially useful when I fly Euro Traveller on a busy flight. Being able to board sooner means I don't have to worry about finding storage space for my luggage.
5. Business Class Desk Check-in
It may not appeal if you travel from T5 – BA has so many check-in counters here, which are rarely busy, so I'm not sure you want to drag your bags all the way just for the "privilege". Not to mention that with mobile boarding pass you don't even need to visit the counter if have no luggage to check in.
However, it does save you a lot of queueing time at outstations.
6. Fast Track Security
Not a very important benefit in my opinion, as most airports I've been to run efficient security checks, more or less. I've even seen the fast track lanes at T3 / T5 being slower than the regular ones.
7. Extra Luggage Allowance
When flying economy class you can carry two bags up to 32kg each, which could save you a lot of fees if you have many things to take. However I've never used this benefit at all – I always bring no more than one luggage to check in, even when travelling long-haul.
Unfortunately it doesn't apply to hand-baggage-only fares, otherwise it would be a lot more useful!