Avios is the award currency of British Airways, Iberia Airlines and Aer Lingus. It is probably the most well-known the most popular airline loyalty programme in the world.

Both British Airways and Iberia are part of Oneworld, so you can exchange your Avios for reward flights operated by any of the Oneworld partner airlines. Today, we will talk about the six ways to get the best value for your Avios.
[Short-haul routes on British Airways]
Generally crowned as the "King of short-haul redemption", Avios' main use is for short-haul flights, especially on British Airways aircraft. The number of Avios needed is as follows (per leg):
| | | | | |
| --- | --- | --- | --- | --- |
| | Economy off-peak | Economy peak | Business off-peak | Business peak |
| <=650 miles | 4,000 | 4,500 | 7,750 | 9,000 |
| 651~1150 miles | 6,500 | 7,500 | 12,750 | 15,000 |
| 1151~2000 miles | 8,500 | 10,000 | 17,000 | 20,000 |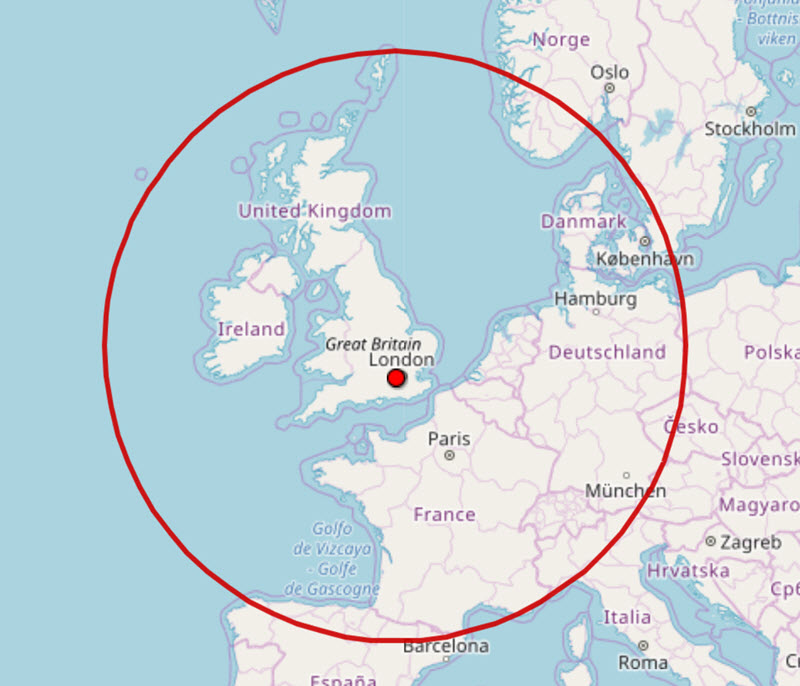 And many people would especially aim for the first zone. Departing from London, it covers destinations including Dublin, Amsterdam, Paris, Berlin, Zurich, Milan and Copenhagen etc. Because you'll only spend one or two hours on the plane, and we all know how lacklustre intra-Europe business class is, you can save your Avios by only booking economy class 🙂
As long as you have earned at least one Avios in the last year, you qualify for the Reward Flight Saver scheme, which means you pay only £17.5 in fees for a one-way short-haul economy flight, and £25 for business.
[Short-haul routes on Oneworld partners]
Redemption on partner airlines costs slight more:
| | | | | |
| --- | --- | --- | --- | --- |
| | Economy | Premium Economy | Business | First |
| <=650 miles | 6,000 | 9,000 | 12,500 | 24,000 |
| 651~1150 miles | 9,000 | 12,500 | 16,500 | 33,000 |
| 1151~2000 miles | 11,000 | 16,500 | 22,000 | 44,000 |
U.S. domestic Zone 1 is also priced differently – Economy / Business / First class costs 7,500 / 15,000 / 18,000 respectively.
There's no peak or off-peak here, you pay only one price all year around. Despite being more expensive than BA tickets, the prices we see here are still considerably cheaper than most other airline programmes.
You can fly in Asia on Cathay Pacific and Japan Airlines, or in North America on American Airlines. Latam has left Oneworld in 2020, but it maintained its ties with British Airways, so you can still book intra South America tickets using Avios.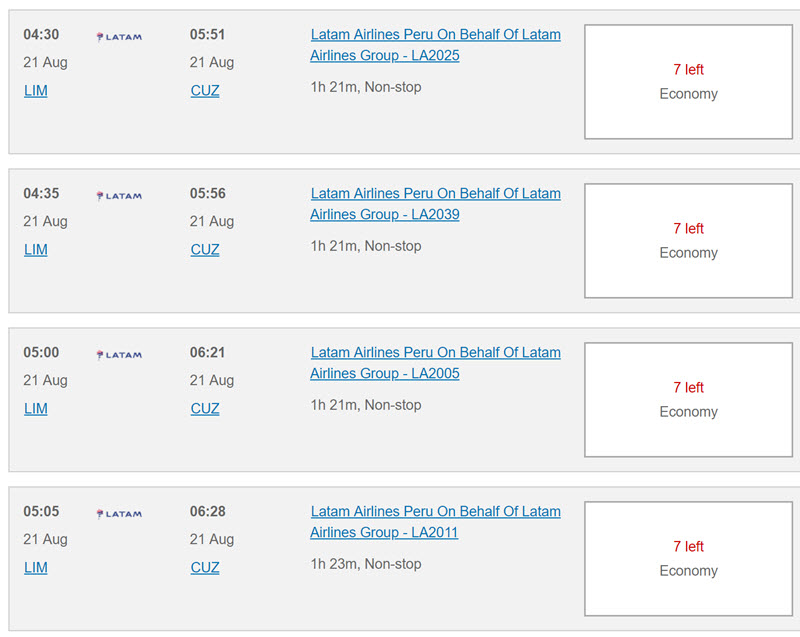 Reward Flight Saver doesn't apply to partners, but these airlines are rather conservative about carrier imposed surcharges, so you may end up paying even less.
[Qatar Airways' Business Class]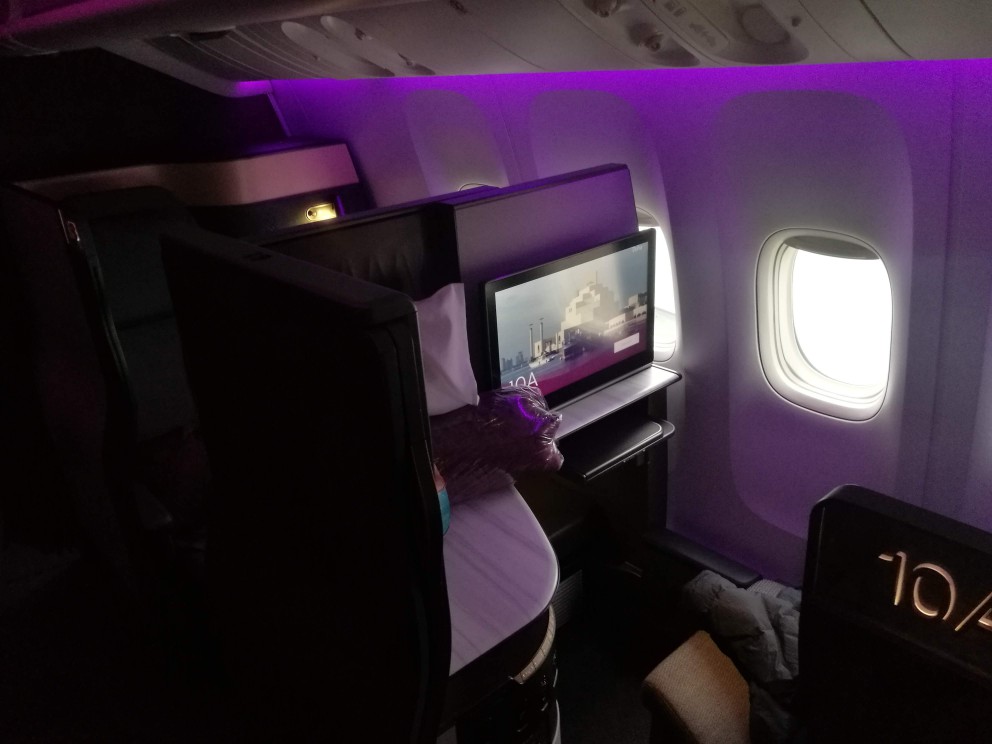 Qsuite – Qatar Airways' signature business class, is the world's best business class product without a doubt. I was very impressed when I flew it from Frankfurt to Doha in 2018.
You can for sure redeem Qsuite tickets using your Avios, but unfortunately it only features on selected long-haul routes, so the price is unlikely to be attractive. However, we can still fly Qatar on short-haul routes.
If we draw a 2000-mile radius circle around Qatar, the following cities are enclosed, that are also on Qatar's route map:
Athens (Greece)
Thessaloniki (Greece)
Sofia (Bulgaria)
Bucharest (Romania)
Istanbul (Turkey)
Ankara (Turkey)
One-way redemption costs 22,000 Avios plus surcharges. The surcharge ex-Doha or Turkey is around £100, and ex-Greece, Bulgaria or Romania is around £150.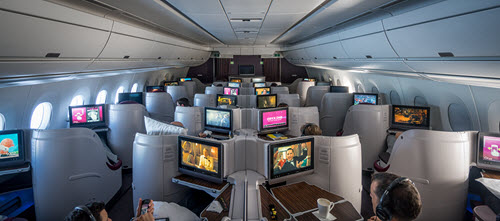 Most of these short-haul routes are operated by narrow-body A320s. You don't get to lie flat on the seat, but it is still a far superior experience than European business class. Some Athens and Istanbul flights are operated by wide-bodies (777 / 787 / A330 / A350). You can use websites such as FlightAware to locate them.
[Cabin Upgrade on British Airways]
Like many other airlines, British Airways gives you the option to upgrade your revenue ticket with Avios, with the exception of discounted economy class tickets. You are limited to one-level upgrade, and can perform it as long as there is reward space in the cabin you want to upgrade to,.
Although it may be a bad idea to use Avios on long-haul flights, cabin upgrade is a different story. You pay the Avios and surcharge difference between the two cabins.
The best deal is business to first upgrade. The difference in Avios is quite small, and usually their surcharges are identical so there's nothing to pay. Here are some Avios pricing examples (off-peak and peak):
London – Dubai / New York: 18,000 / 20,000
London – Beijing: 22500 / 25,000
London – Hong Kong / Tokyo: 27,000 / 30,000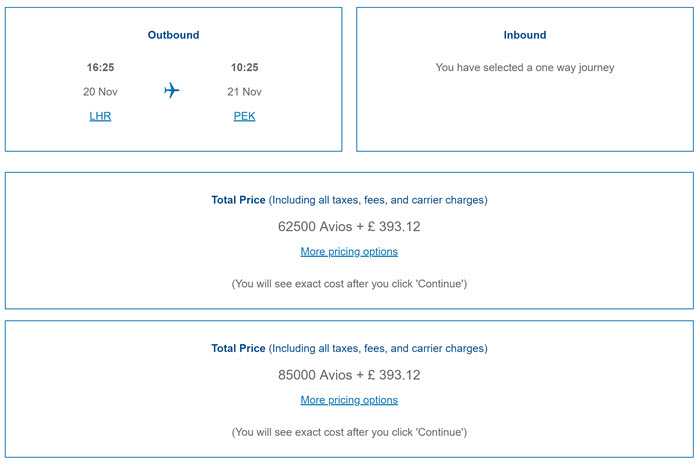 [Part pay with Avios]
When you purchase a British Airways ticket on their website, there is an option called "Part pay with Avios" where you save some money by spending Avios.

The exchange rate depends on your route and cabin class, but they are most often not an excellent deal, and the more Avios you use the worse the rate is. However, you do get full Avios and tier points for your ticket, unlike regular redemption tickets.
British Airways runs promotion from times to time, where you can get 1p / Avios value or even more on some routes for a limited time.
[Redemption through Iberia Plus]
So far we've only talked about the "BA" Avios. Iberia also uses Avios as their award currency and they have a very different, distance-based award chart: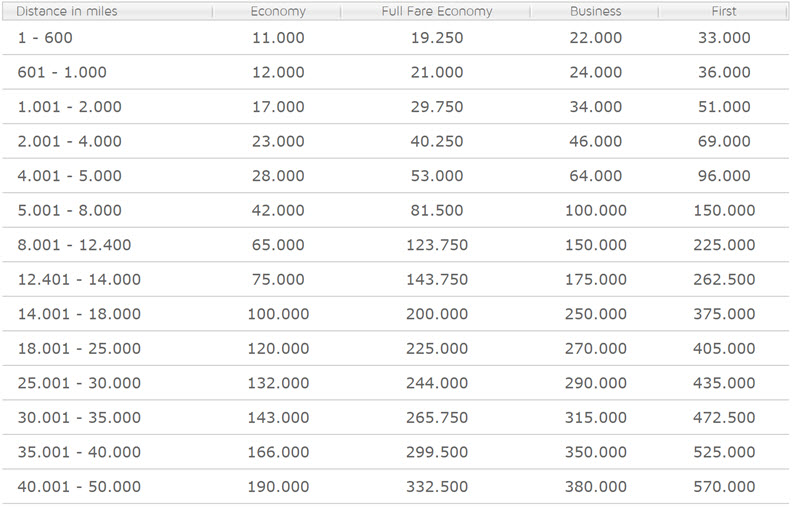 In most cases the prices are not as good as British Airways. Also redemption on partners is non-changeable, non-refundable. Also for many partners you can only redeem return tickets.
There are a few exceptions though. For example, a return flight from New York to Boston is less than 400 miles, so you pay 11,000 Avios for the trip:

The same itinerary costs 15,000 Avios with BA.
This is especially true if you cannot fly non-stop. BA charges per leg, whereas Iberia only cares about the total distance, so the latter always wins in this situation.

A return trip from Shanghai to Bangkok, via Hong Kong on Cathay Pacific, is 3656 miles – that costs 23,000 Avios with Iberia. That's a 36% saving compared to BA (4 * 9000 = 36,000)!
And remember, you can transfer Avios between your BA and Iberia account instantly, at no cost.