The Oneworld alliance has a unique feature called Multi-Carrier Award, which means if an itinerary involves multiple airline partners, the pricing of the award will adopt a different chart, and it could cost significantly less than travelling on a sole airline.

Airlines have different definitions of multi-carrier and also different pricing systems. You could find BA's relevant page here. Basically it applies whenever your itinerary includes at least two Oneworld airlines (whether BA is one of them or not), and the following chart is for economy class redemption: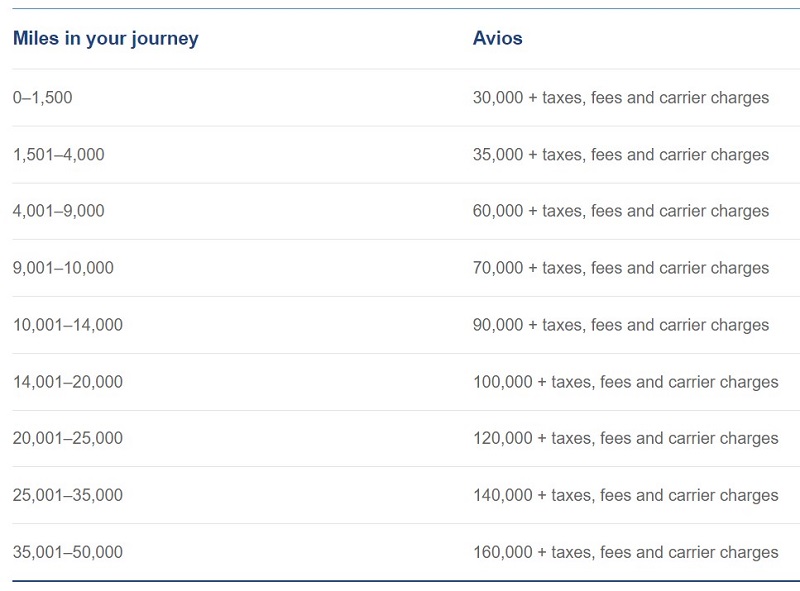 The only deciding factor is your travel distance, whether it's one-way, open-jaw or return. In general the longer you travel the sweeter the deal becomes, and for other cabin classes you simply multiply the Avios by a factor accordingly:
Premium Economy

: 1.5x

Business

: 2x

First

: 3x
By comparison, the multiplying factors of BA's regular redemption chart for long-haul flights are roughly 2x, 3x and 4x, although it's just approximation and varies by distance.
It doesn't take a genius to tell multi-carrier awards on business or first class can have tremendous value, although the latter is probably much less practical due to availability. An ultra-long 50,000-mile around-the-globe trip in business class costs only 480,000 Avios, plus other fees.
BA's website can actually price such awards correctly. For example if you want to book Tokyo Narita – Kuala Lumpur – Singapore: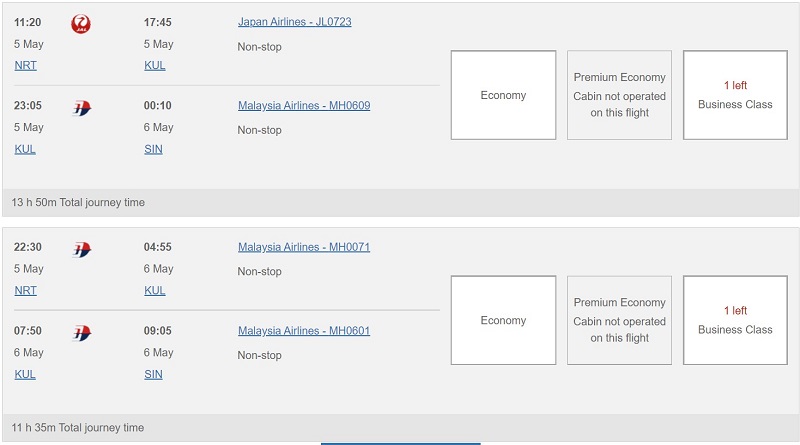 The first option which is a multi-carrier award, costs 35,000 Avios in economy and 70,000 Avios in business. The second option on the other hand, falls into BA's regular partner redemption and costs 26,750 Avios and 74,500 Avios respectively.
Unfortunately BA's award search engine doesn't handle open-jaw or complex itineraries, which are what multi-carrier awards are designed for. You'll have to come up with your itinerary, make sure there's availability for each segment yourself, and than call BA's customer service to book.