Just saw a popup when I opened ebay's homepage: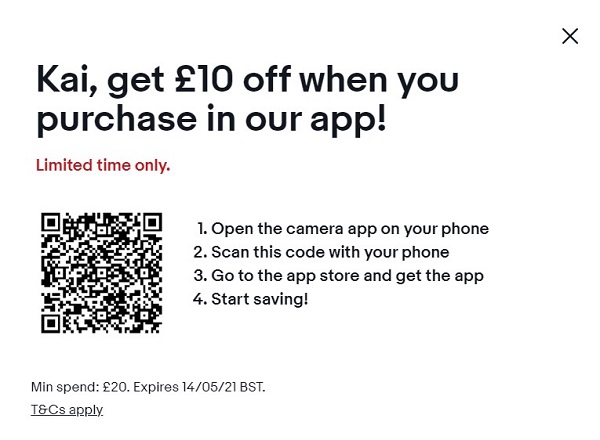 Looks like they are having a go in promoting their app. I scanned the barcode and installed their app – it didn't take long for the coupon to show up after I logged in.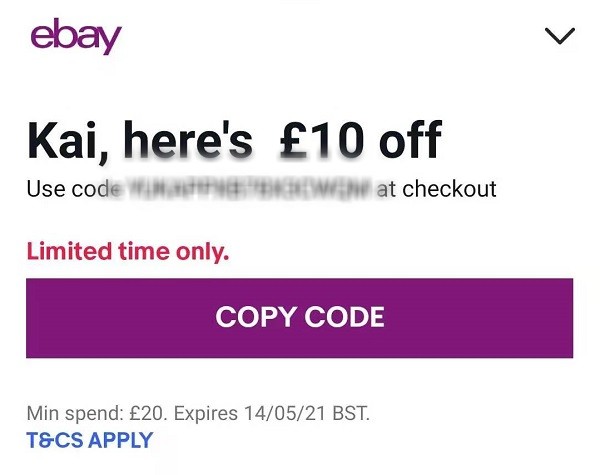 You can view the terms & conditions here. The coupon is actually quite generous as there's no restriction apart from £20 minimum spend requirement. The offer doesn't appear to be targeted, so try you luck by visiting ebay's homepage, or maybe just scan the barcode above.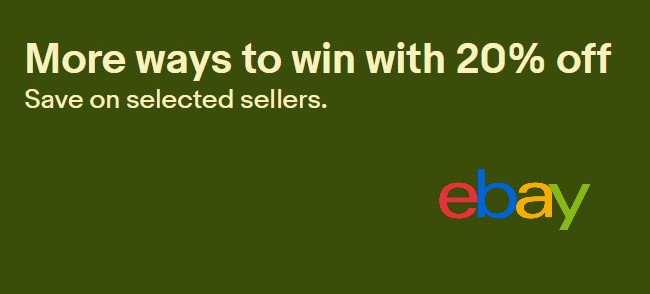 In the meantime, ebay's regular promotion is back. Purchase any products on the offer page with a minimum order value of £15, and enter coupon code PRICEWINS at checkout to take 20% off the price.
Beware as some merchants increase their prices beforehand to fake a deal. According to what I see on hotukdeals in the past, small appliances / furniture, gym equipment and refurbished mattresses tend to be the best bargain.