If you have accrued at least 50 night credits in 2020, remember to select your annual choice benefit if you haven't done so already.
The link to make your choice is here. You need to do it by 5am 9th January (UK Time), otherwise 5 Suite Night Awards will be deposited into your account by default.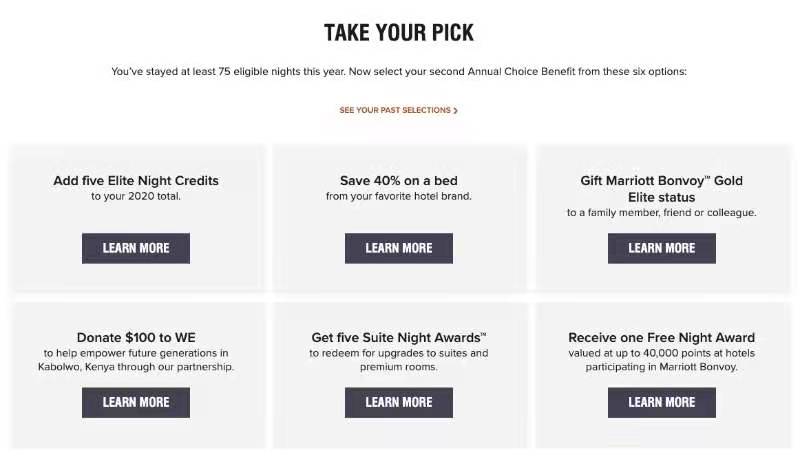 For 50-night benefit, most people would go for the Suite Night Awards which can apply to both paid and award stays. If you are in need of some night credits for Titanium or lifetime status though, opt for 5 Elite Night Credits instead.
For 75-night benefit, most people choose between Suite Night Awards and the 40,000 Free Night Award. As I don't really care that much about suites, I went for the latter.