If you haven't heard of Rocketmiles, they are an online travel agency for you to book hotels. Unlike its counterparts, you earn miles or other reward currencies with airlines and loyalty programs through Rocketmiles' partnership.
They also run lucrative promotions from time to time, especially to new customers. If you are a collector of United miles, here's an opportunity for you: book and complete your first stay by December 31, and earn 5,000 bonus miles. This is in addition to the standard miles you earn, starting from 500.
Look for the orange bonus sticker when searching for hotels: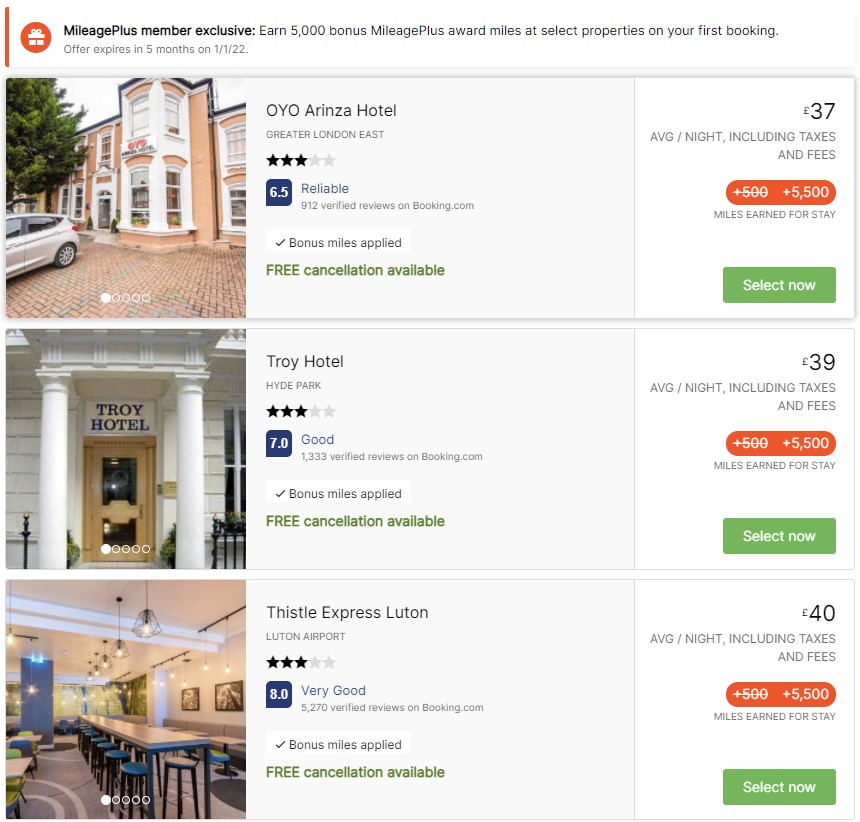 As you can see, the cheapest hotels cost less than £40 for a night in or around London. 5,500 United miles is decent return even if you don't actually need the hotel stay.
If you are based outside North American chances are you don't collect United miles. However they can also be converted to Marriott points at the rate of 1:1, which of course is not as valuable.